#7 Bells and Whistles
Custom fitted pants, short jacket, and tiny top
for Miyu, Lishe,
and other Luts 60cm girls


Miyu needs pants.
We can't call them flares. When Miyu hears the word, flare, she sees an angry rhino's nostrils.
Boot cut? Too trendy.
Bells?
For Miyu, nothing less than Bells AND Whistles!
Hip-hugging pants start snug at the top and widen to a perfect proportion when they reach Miyu's pretty heels. The simple jacket is perfect for heavier fabrics like pleather, wool, corduroy or sweater knits. The surprise inside is a tiny top shaped by darts and embellished with lace, embroidery, or deconstructed fabric trim with topstitching. Pants and top close with snaps in the back, and the jacket closes in front with snaps, buttons or anything you can dream up!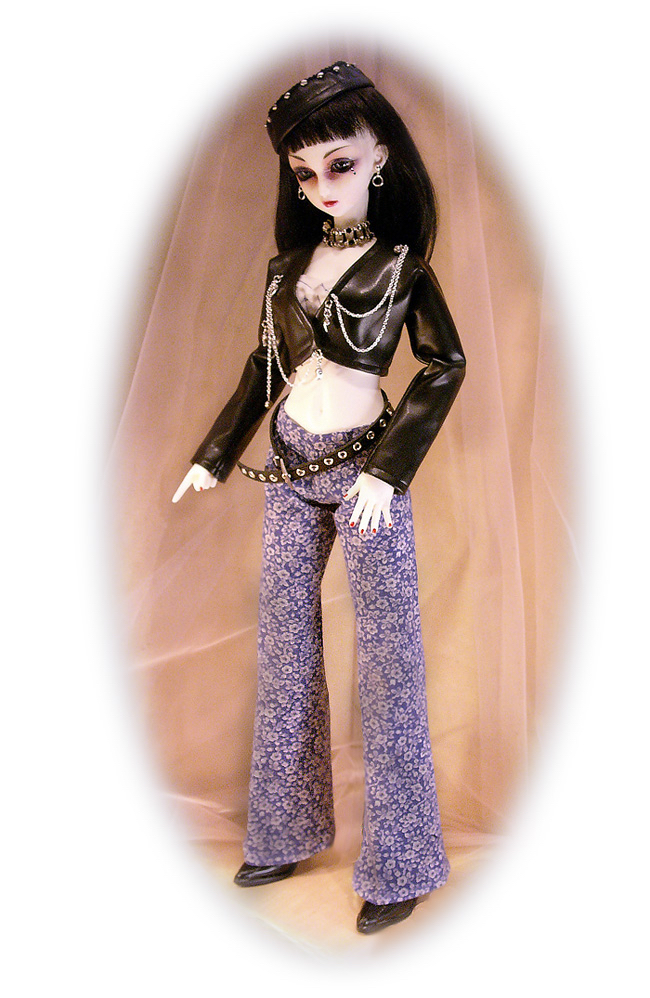 For more ways to use this pattern, please visit Ideas in Flight.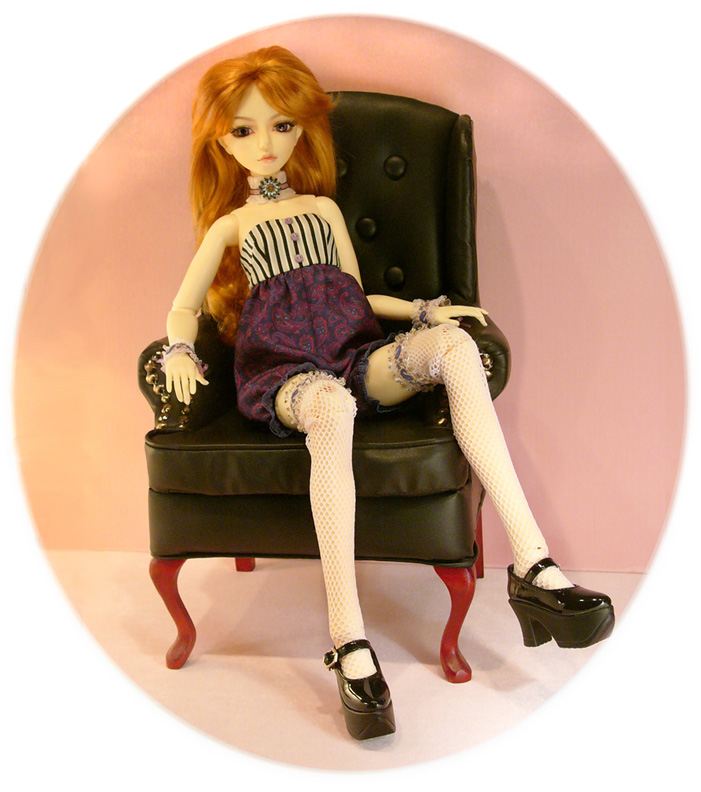 Short Romper for SD Girls featured at Gallery

Go to
pattern:

38

39

40

56

57


64

65

66