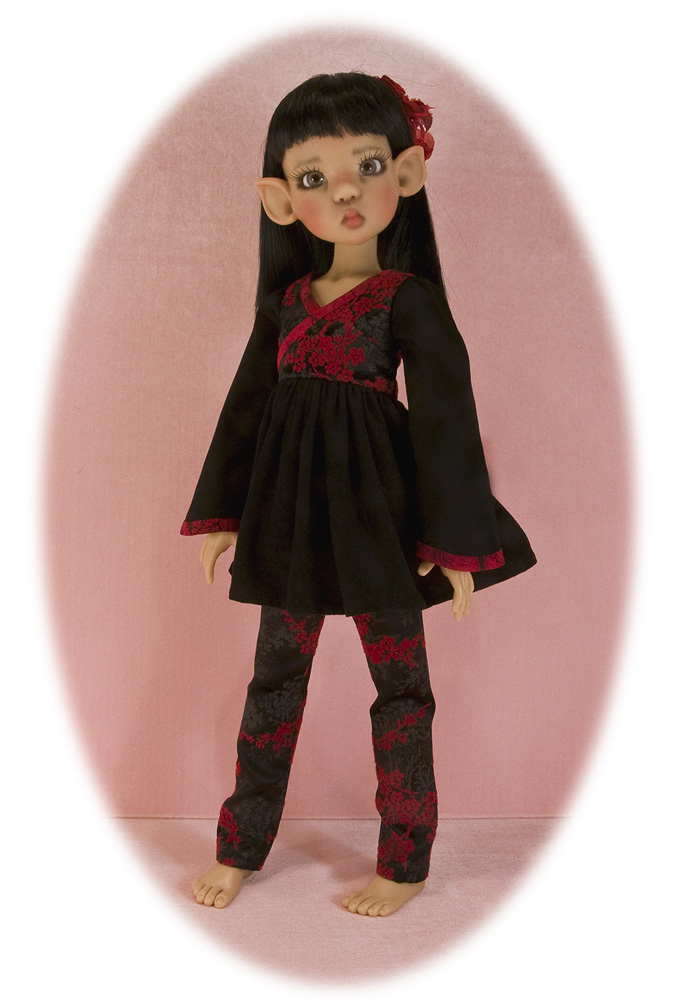 Karate Chop

#51 Ginger
Custom sized for Kaye Wiggs Annabella, Nyssa, Koneko, Miki, Layla
(and other sculpts on the same Kaze Kidz MSD body)

Very easy to make!
My drafting model is Kaye Wiggs Miki
When Miki arrived, I knew she would be quite unhappy wearing anything that did not suit
her taste. But this girl has her moods...one day she's as delicate as a cherry blossom,
and the next she's as fierce as a karate chop. Some days, she's in love with the world.
An outfit for every mood...with the fragrance of ginger, please...

The Pattern includes four dresses layered over pull-on skinny pantalettes.
Mix and match the Bodices, Sleeves, and Skirts for your own unique interpretations!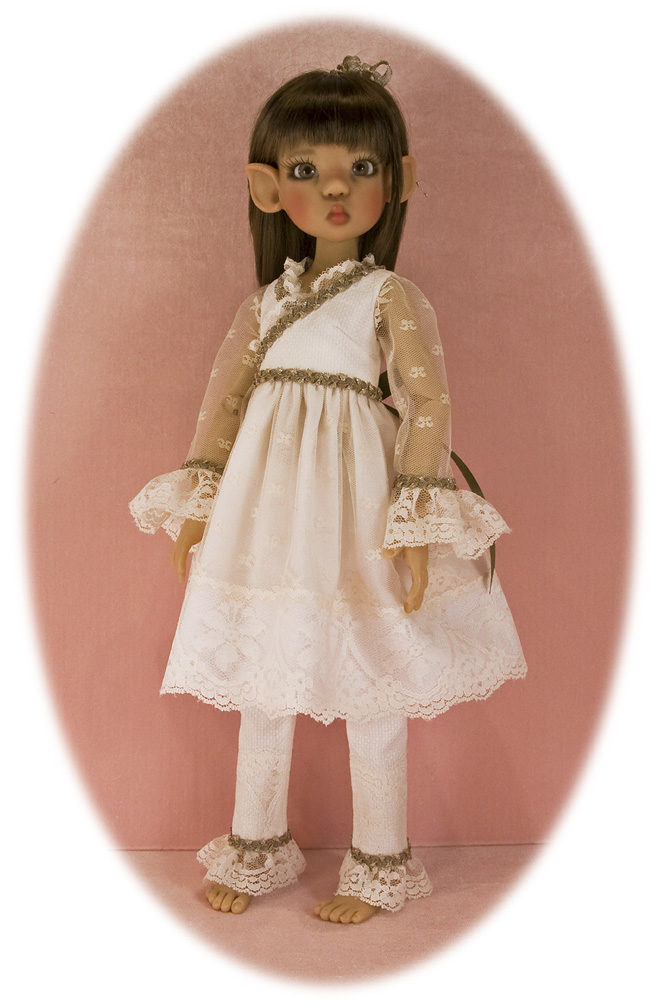 Cherry Blossom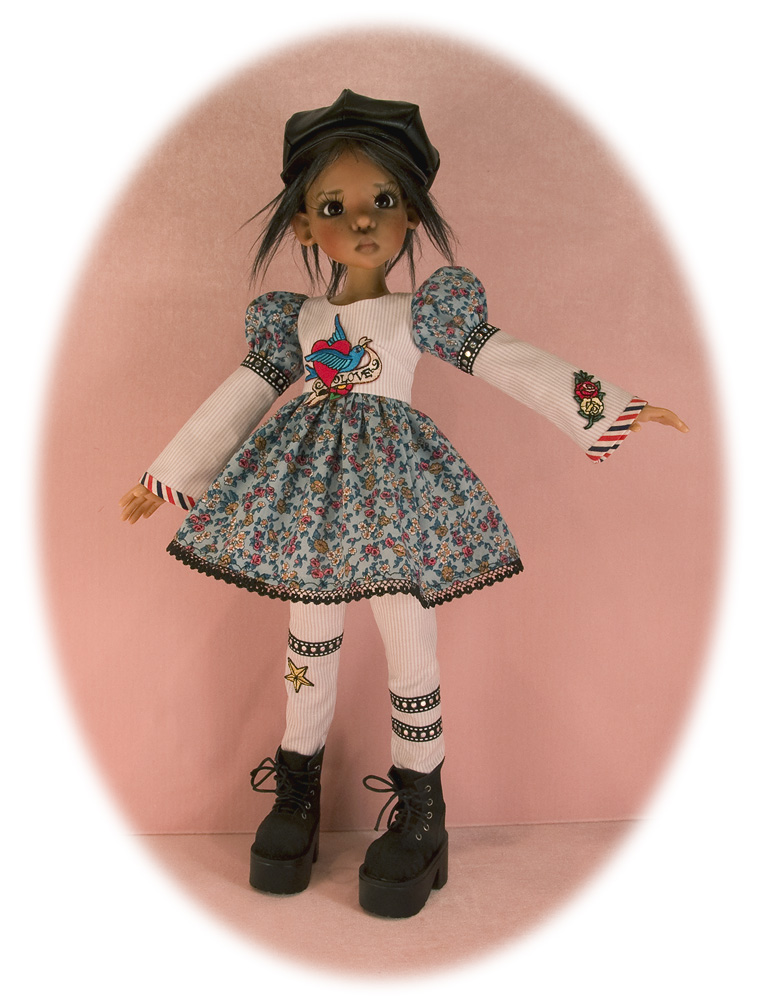 Love You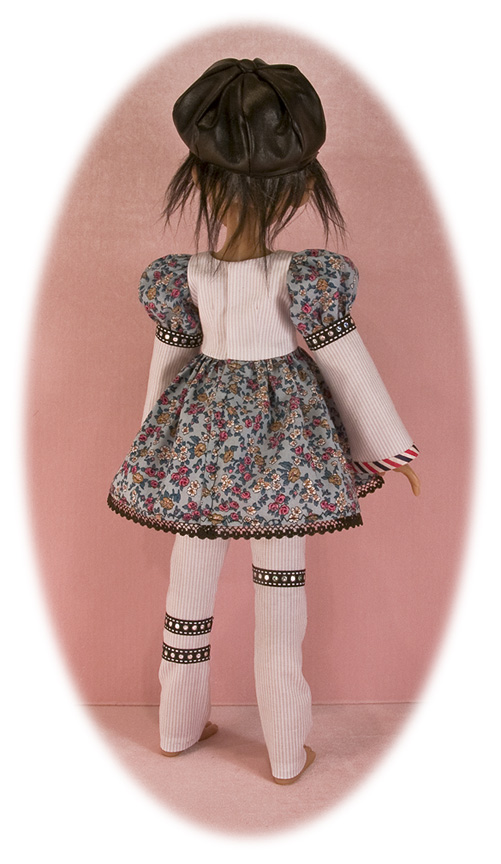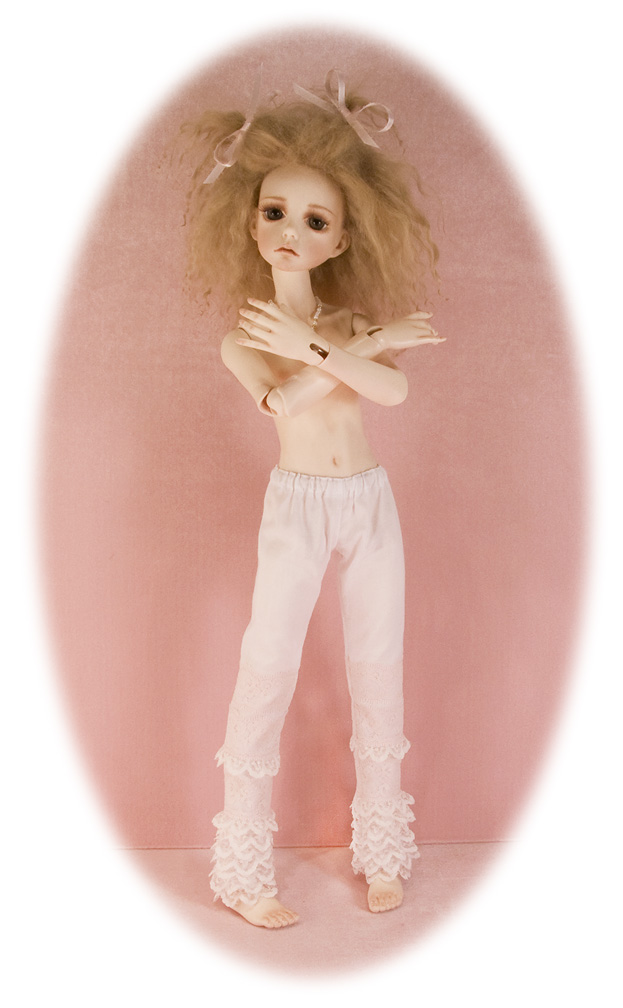 Pantelettes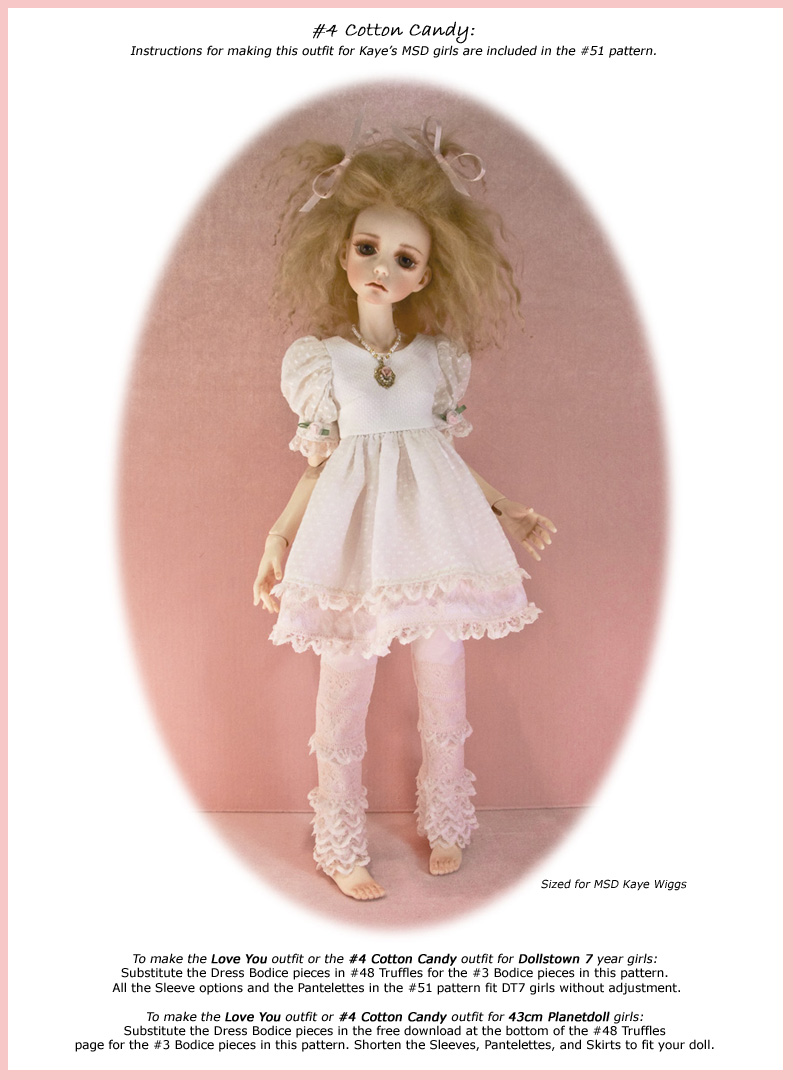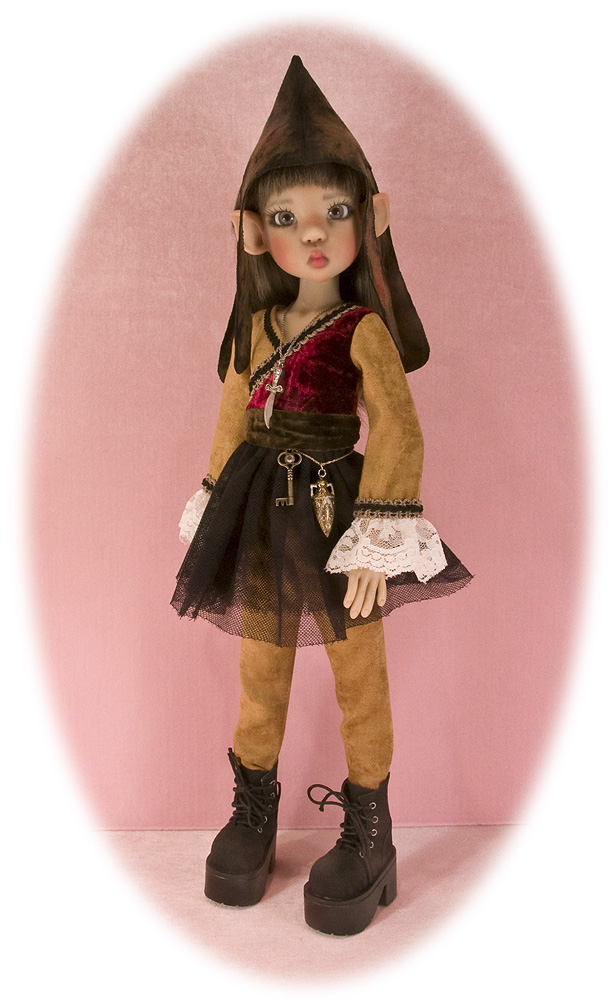 "Where are you going, Miki?"