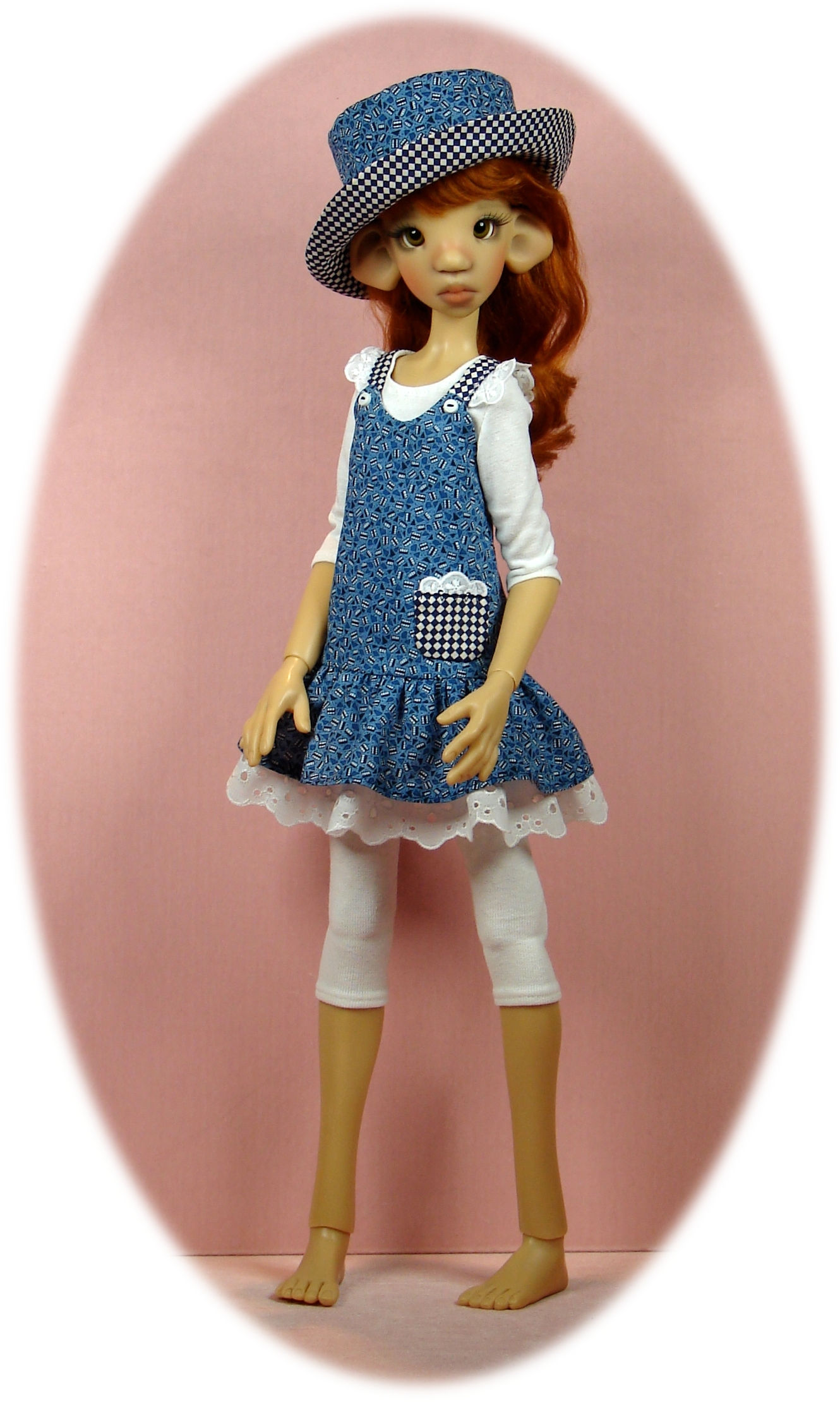 #62 Totally Tobi

A medley of garments custom sized for Kaye Wiggs' Tobi
My drafting model is Kaye Wiggs' Tobi

This Pattern includes:
1. Pinafore with ruffled hemline and patch pocket, closes in the back with snaps
2. Tank Top, closes in the back with snaps
3. T-shirt with long or ¾ length sleeve option, closes in the back with snaps
4. Hat with quirky brim and contrast lining option
5. Dress A: sleeveless, knee-length basic dress, closes in the back with snaps
6. Dress B: ¾ length puff sleeves, luxe hemline ruffle, optional pintuck detail, closes in
the back with snaps
7. Bloomers: slim cut, pull-on, knee or calf-length
8. Complimentary Panties pattern

We have instructions on how to adjust this for DT Elf Seola. Click here for PDF.


Companion Patterns:
1. #56 Team Hoodie Warms Up - Leggings

2. #52 Big News - Newsboy Cap

3. #47 Rats - Thigh-high socks (SD size)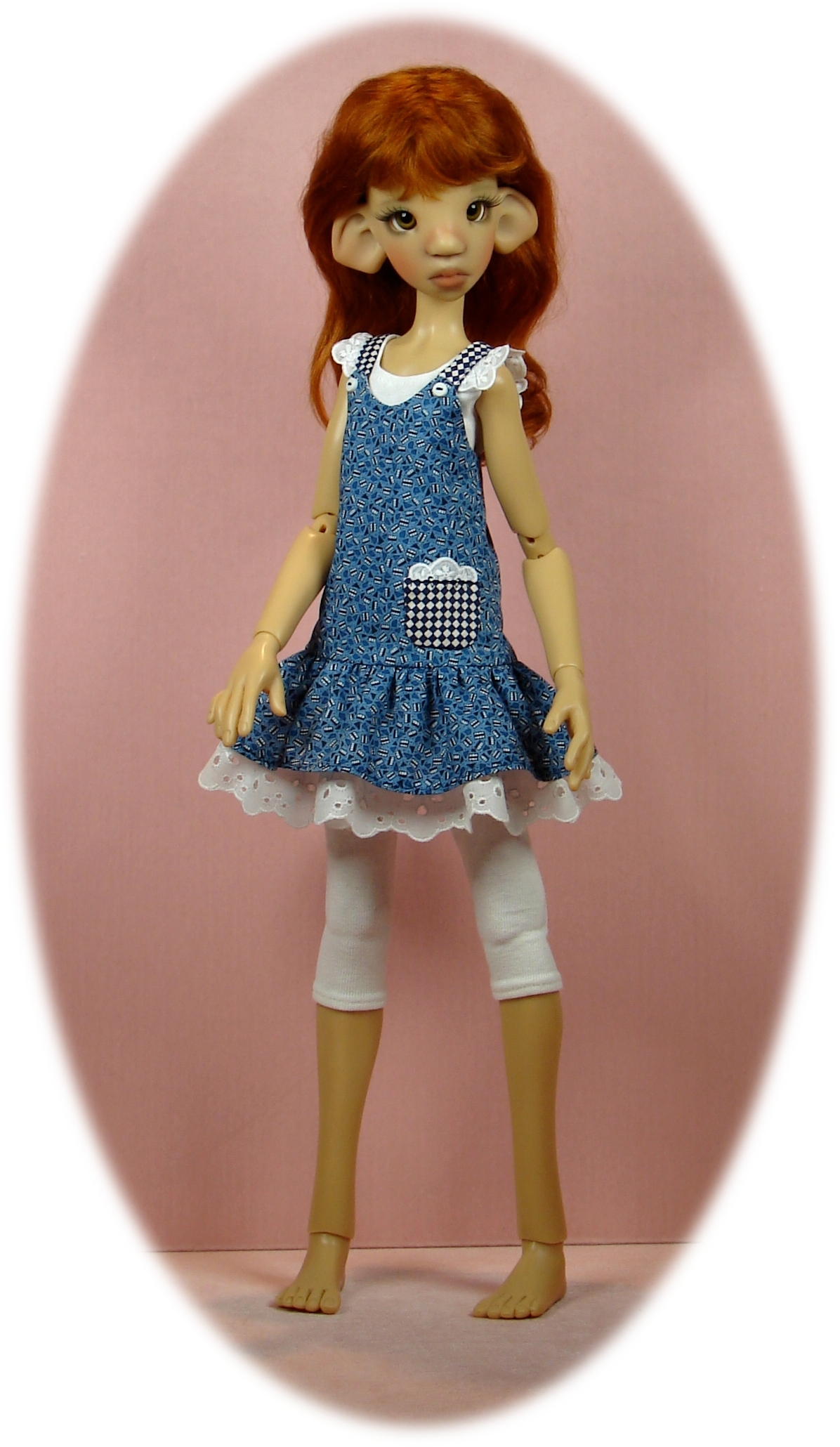 Shown with leggings in #56 - "Team Hoodie Warms Up"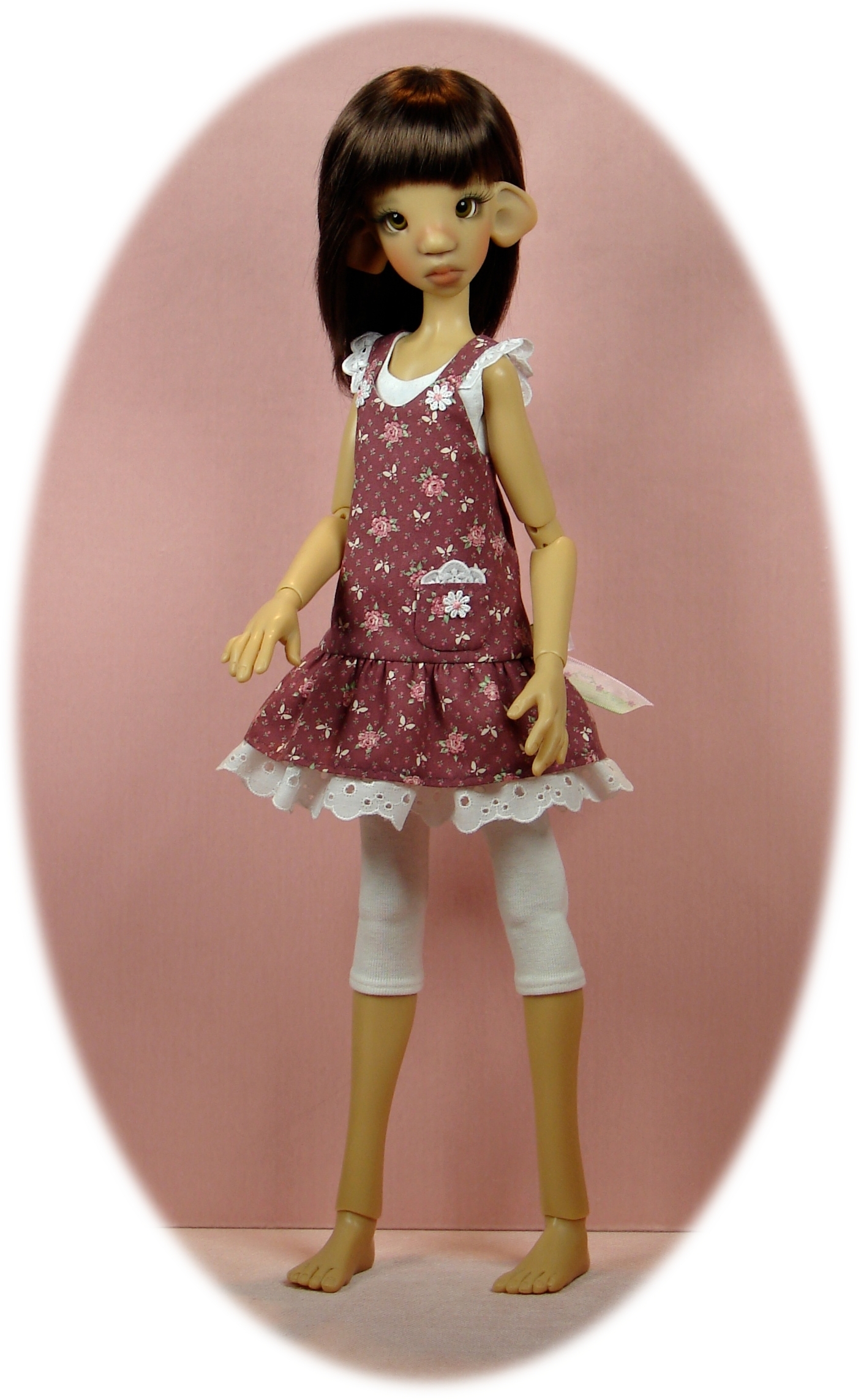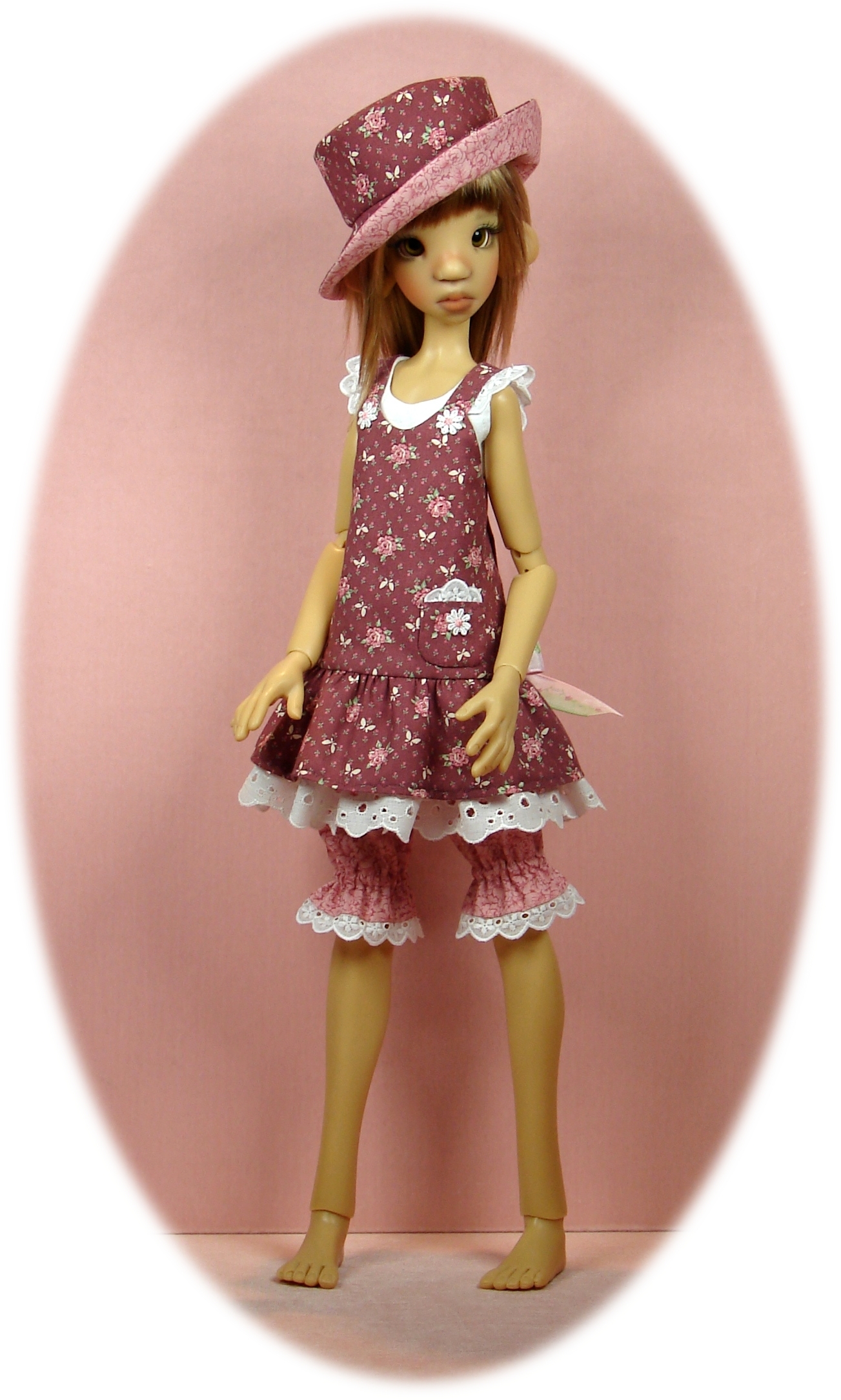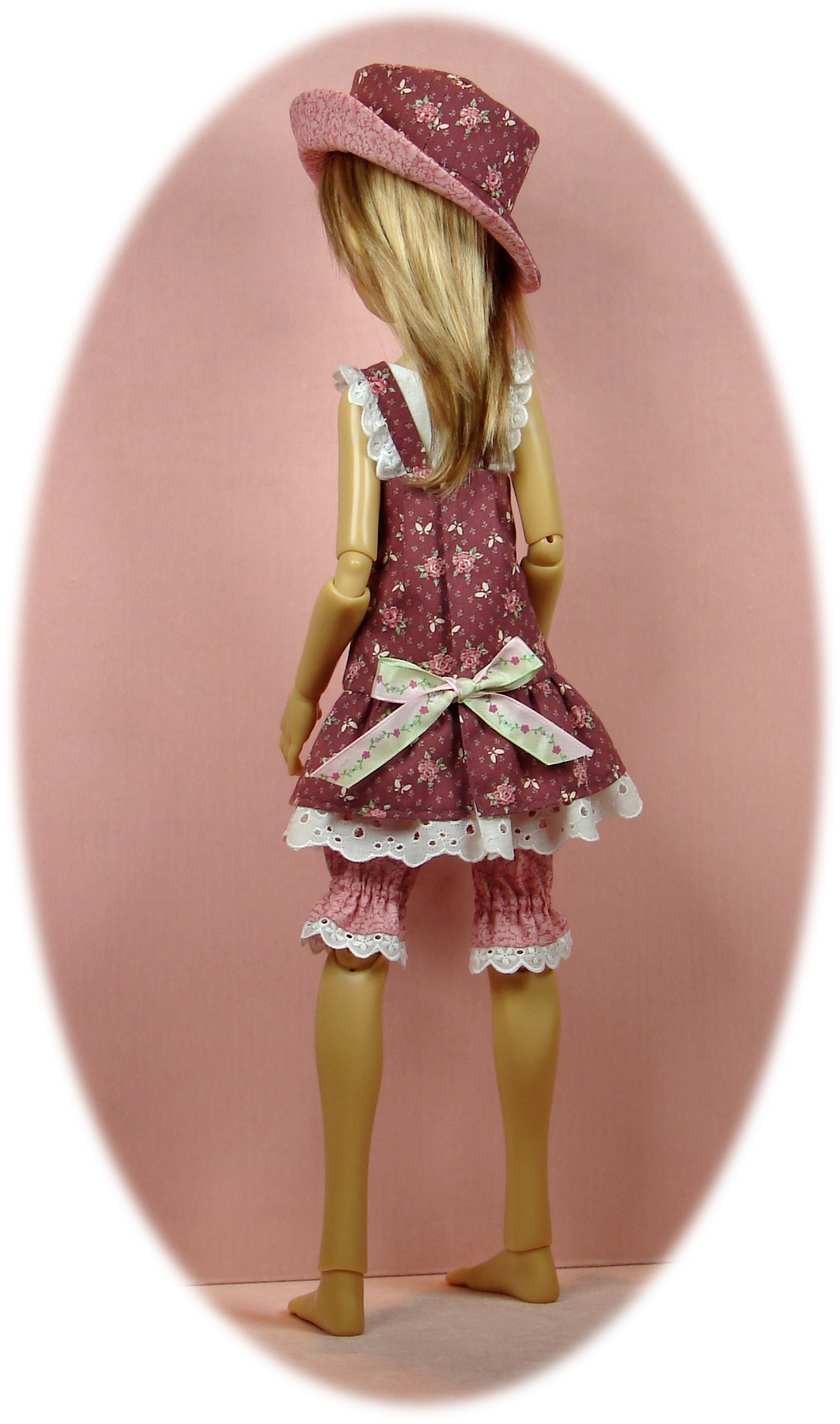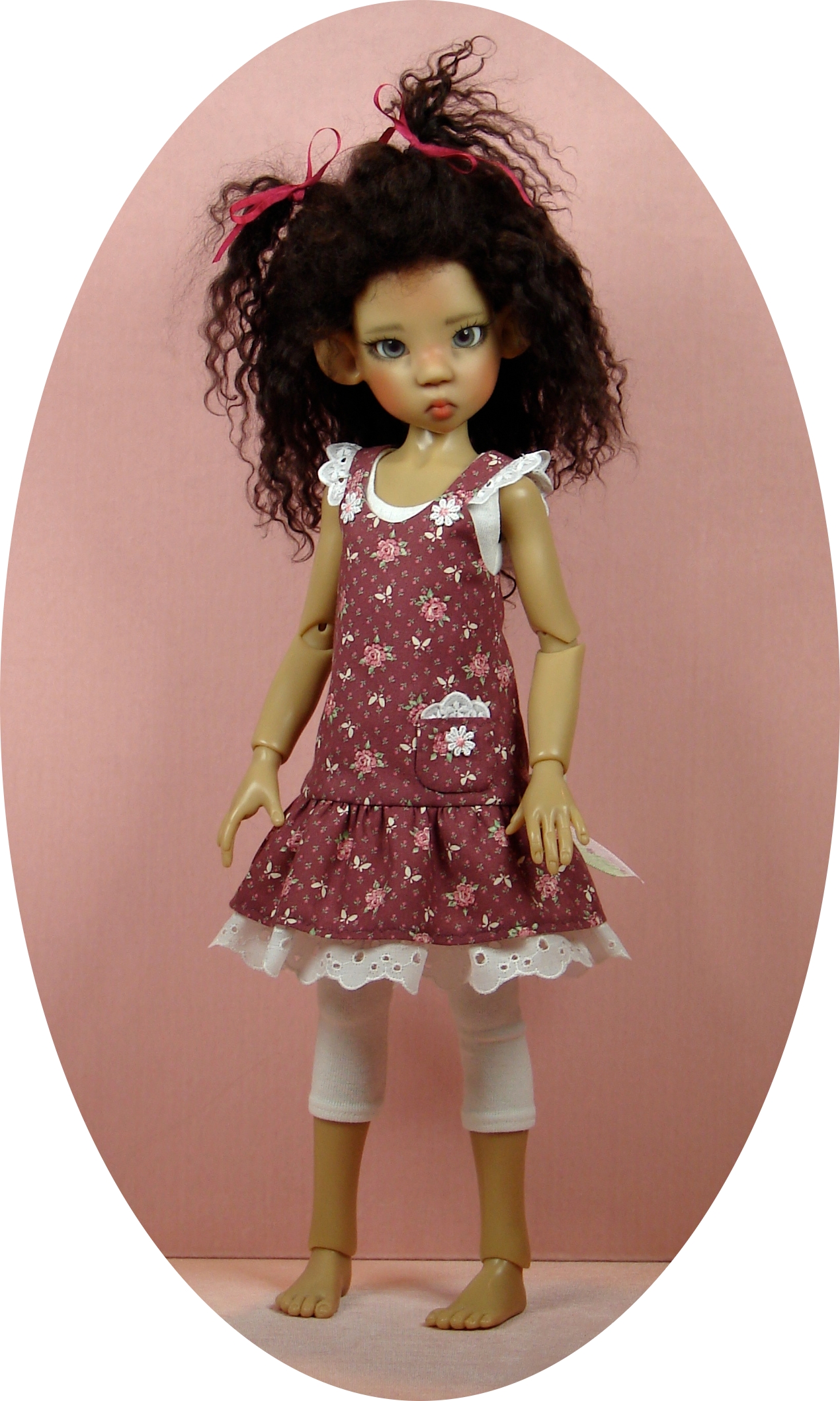 The pinafore looks great on Kaye's MSDs as well!
For instructions on how to use this pattern for the MSDs click here.
Shown with the tank top from #57 - Team Hoodie Rocks On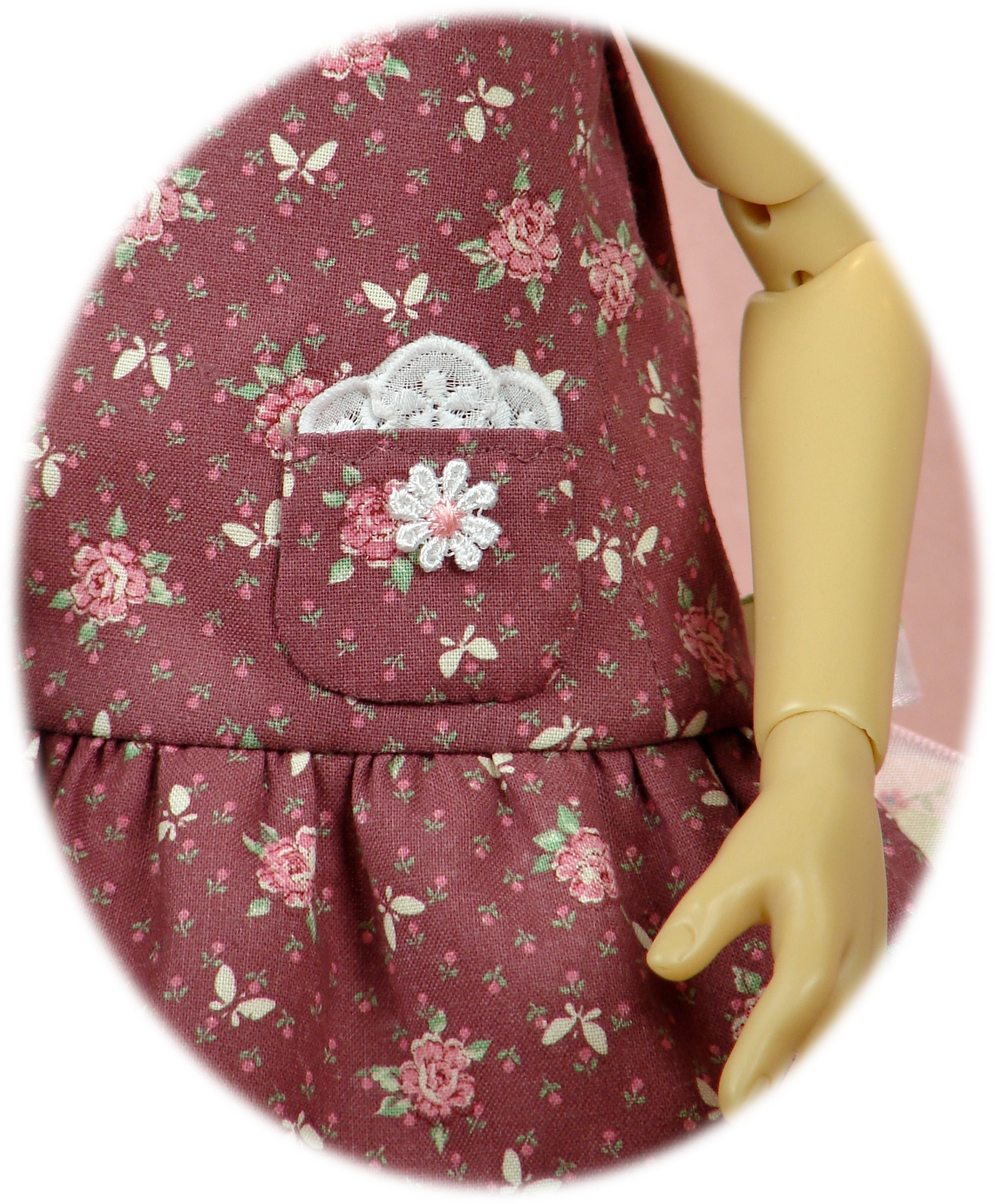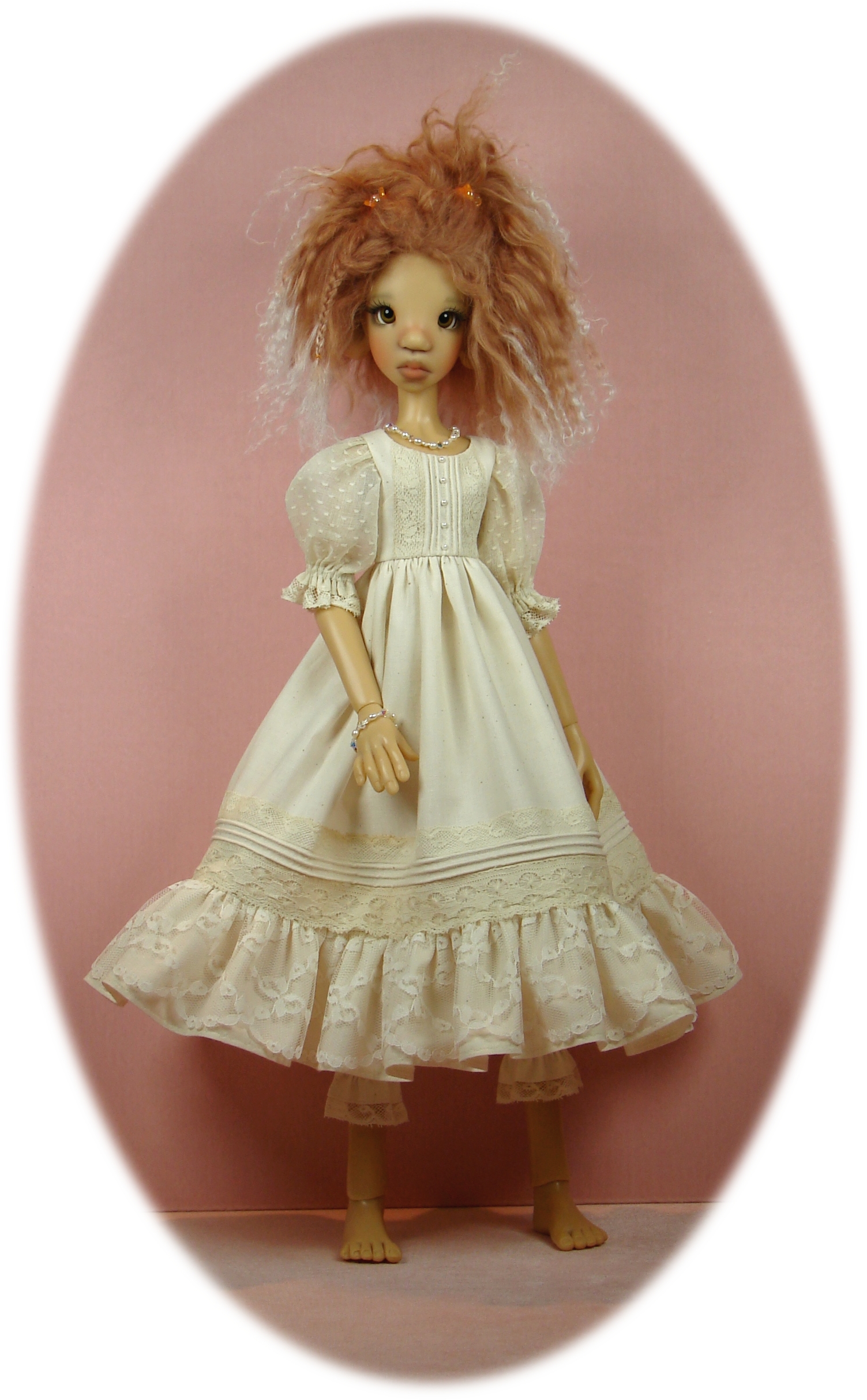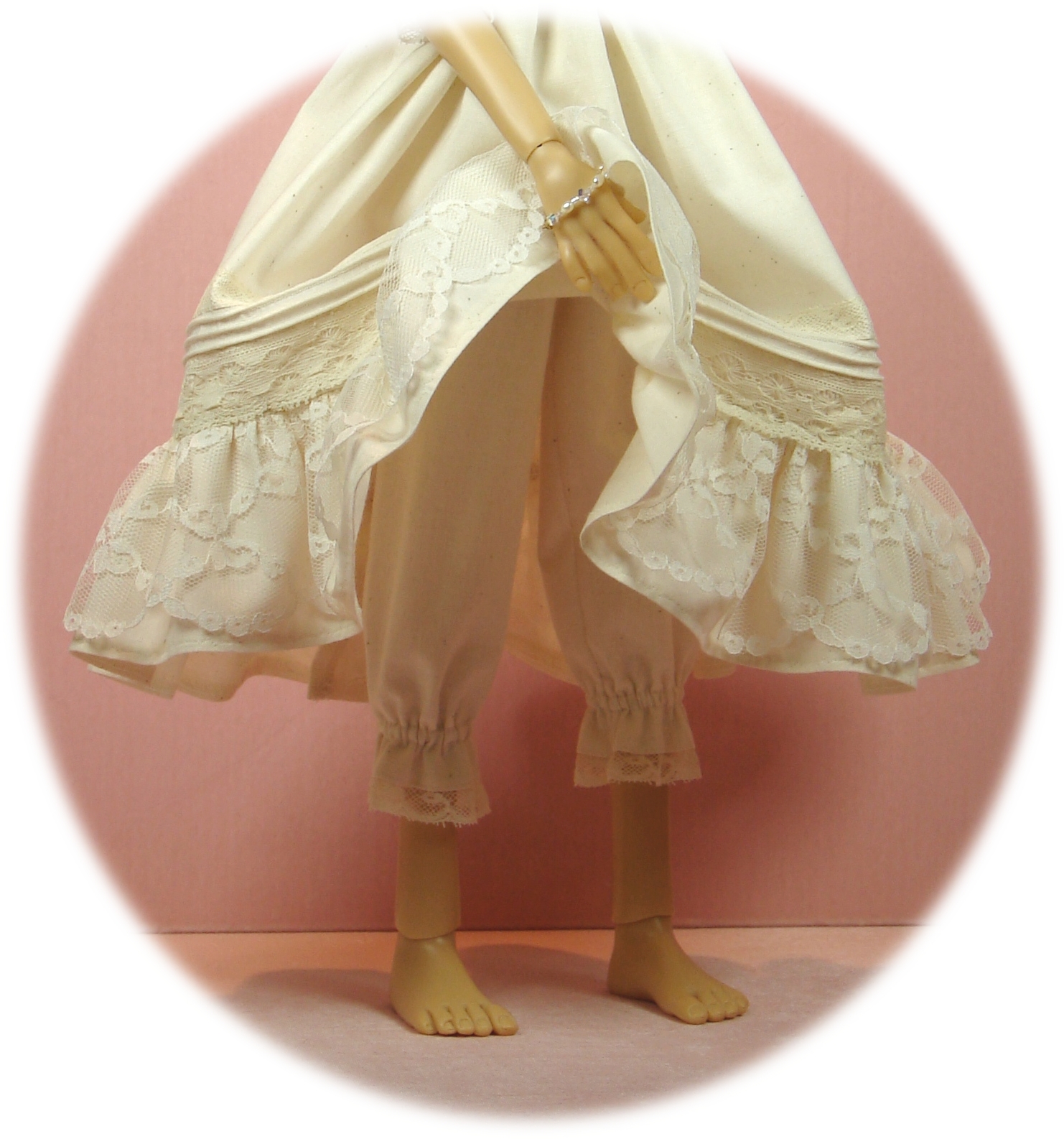 Pearl necklace and bracelet made by Jonijewelry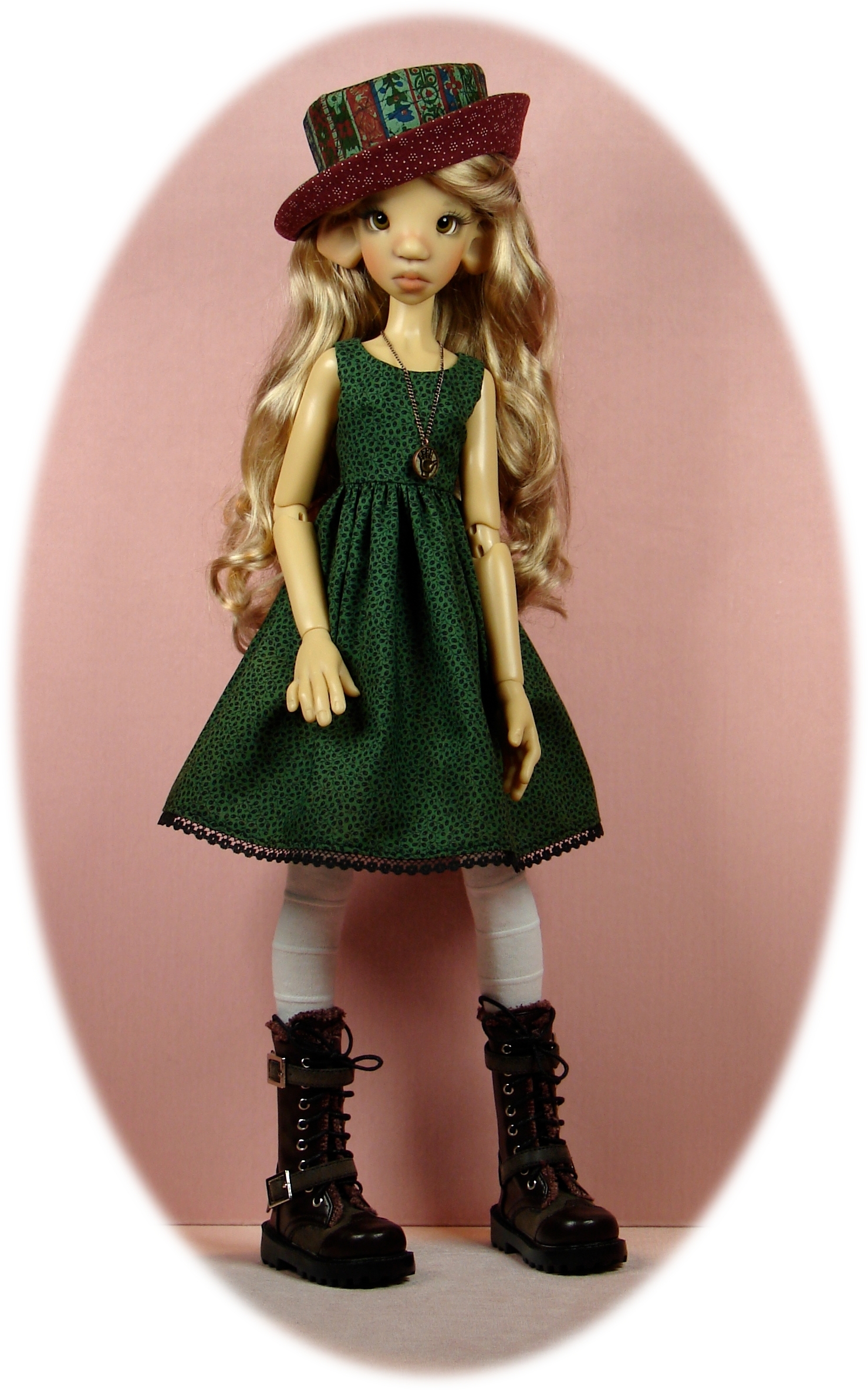 Shown with thigh high stockings in #47 - "Rats"
Necklace made by Julie Woodbury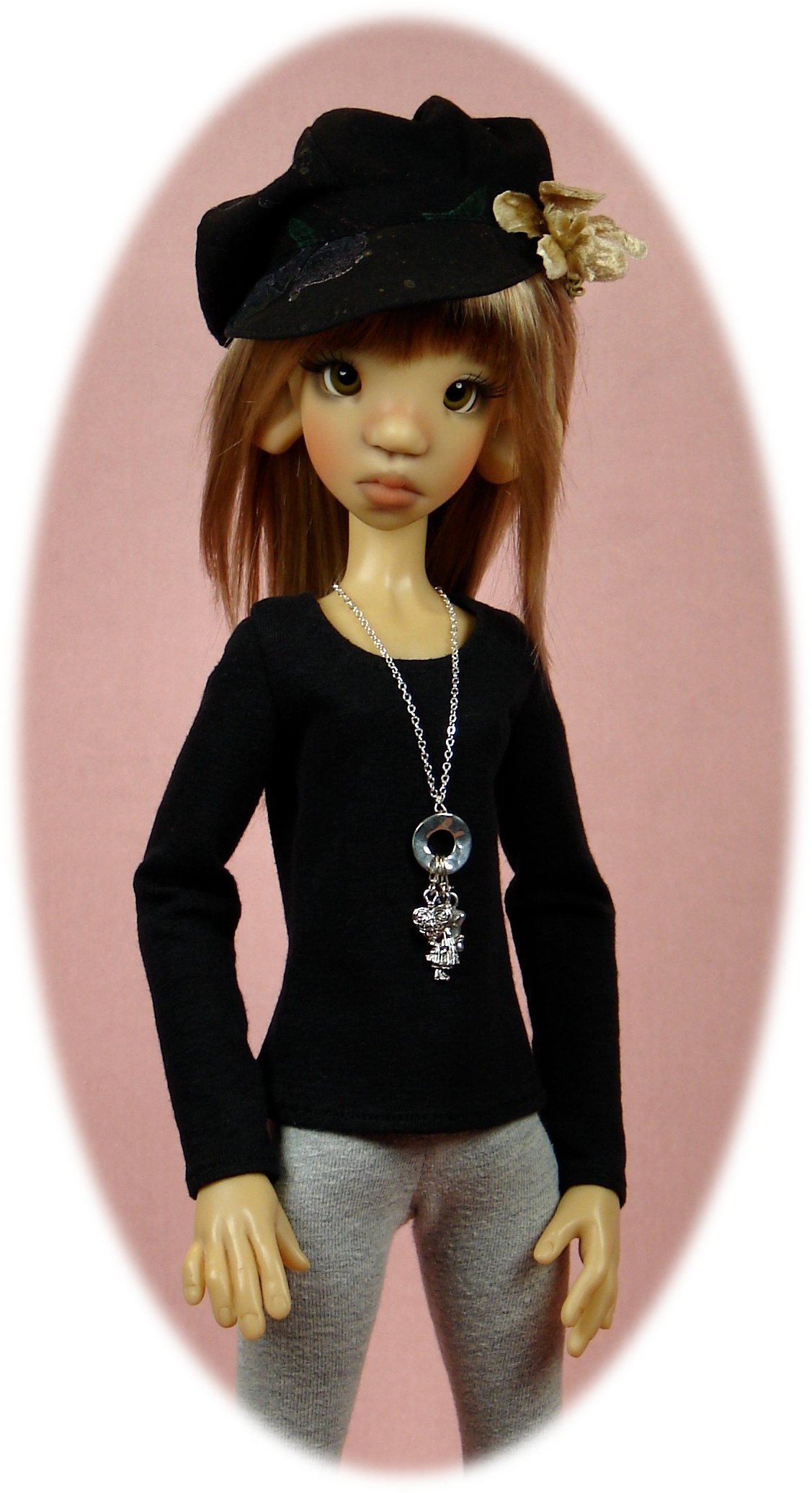 Shown with newsboy cap in #52 - "Big News"