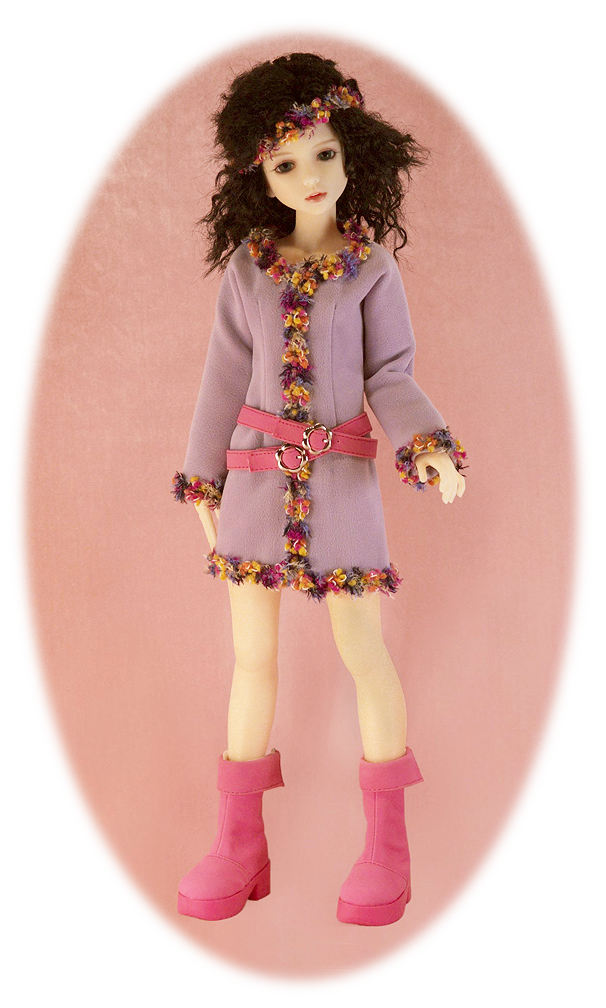 #28 Dim Sum Duo for MSD
Custom front closing dress or jacket with capris for MSD boys and girls

The Models for this pattern are Narae, Angel of Dream Rao, 2007 resin Goodreau Innuendo,
Angel of Dream Wang Zi (boy) and DZ Mo (boy)

The Models are doing a location shoot in Chinatown. Nana and Sylvie skip out for lunch and slip in an unmarked door from a dim alley. Jasmine tea, towers of nickel-colored plates, adoring eyes, and gentle nods nurture the inseparable pair. Nana snaps her fortune-cookie, "You will meet someone who will change your life forever". She lifts her gaze, "I already have".

(Nana and Sylvie are the original models for the SD size #6 Dim Sum Duo.)


The front closing dress or jacket in two lengths is gently fitted with darts and spiced with thigh-high slits up the side. The easy-to-make dress or jacket for boys and girls can be served up in an array of fabrics to create dramatically different looks. The front closes with buttons, snaps, hooks, mini cord closures, or eyelets and lacings. The Capris fit perfectly, with a smooth faced waistline and back snap closing.

MSDs come in a wide range of shapes, so the jacket will fit differently on each sculpt.
I just overlapped the front a little more or less on the prototypes, and all the Models were happy with the fit.