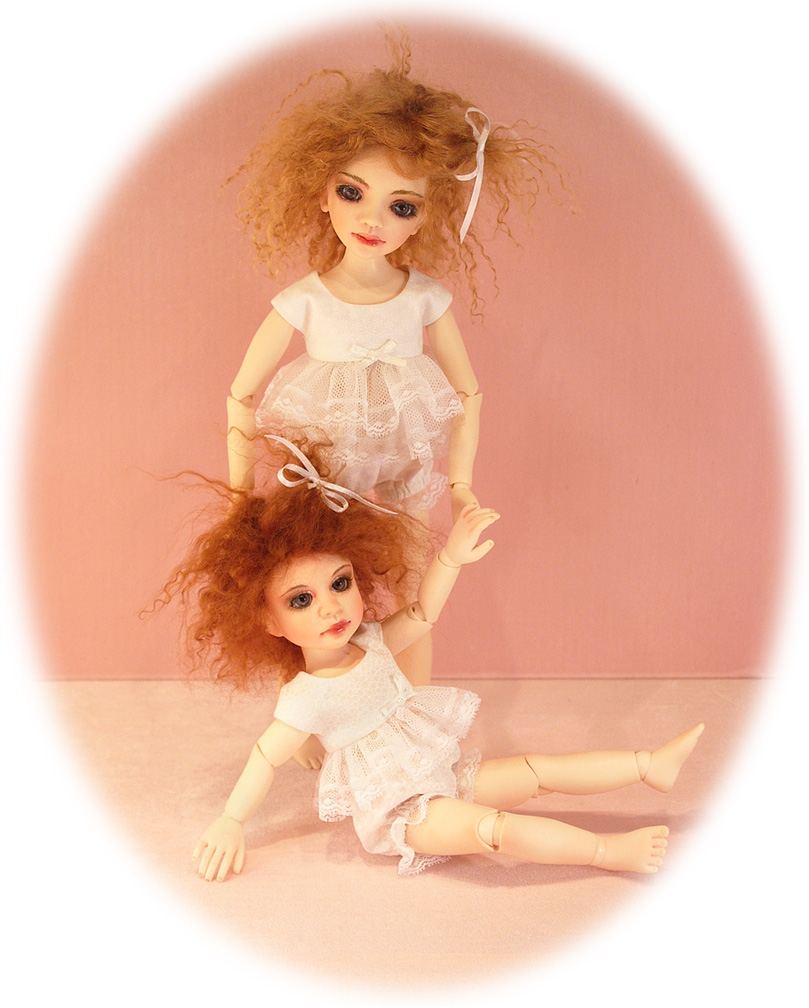 #38 Hugs and Kisses
XOXO
Empire waist dress or top, bloomers in 2 lengths, and bonnet for
12.75" Berdine Creedy "Butterfly Child" series (such as Melodi, Uniti, Destini, Gorgeous, Precious)
10.5" Creedy Toddlers, Hugs and Kisses
28cm Leekeworld Love/Honey
25cm Dollzone BB Zhuwei/Ani
25cm Fairyland Little Fee

The Models for this pattern are
Creedy Melodi and Kisses(face-ups by Michele Hardy)
Leekeworld Love (face-up by Michele Hardy)
DZ BB Zhuwei (face-up by Spa Becky)
The pattern includes:

1. Empire waist bodice in 2 custom sizes. Alternate back piece with V-neckline.
2. Pull-on calf-length bloomer pants and pull-on shorty bloomers in four sizes.
3. Poke bonnet with open back in size 5/6 (corresponds to wig size).
4. Guidelines for making dresses, angel tops, and cropped tops using this simple summer pattern.