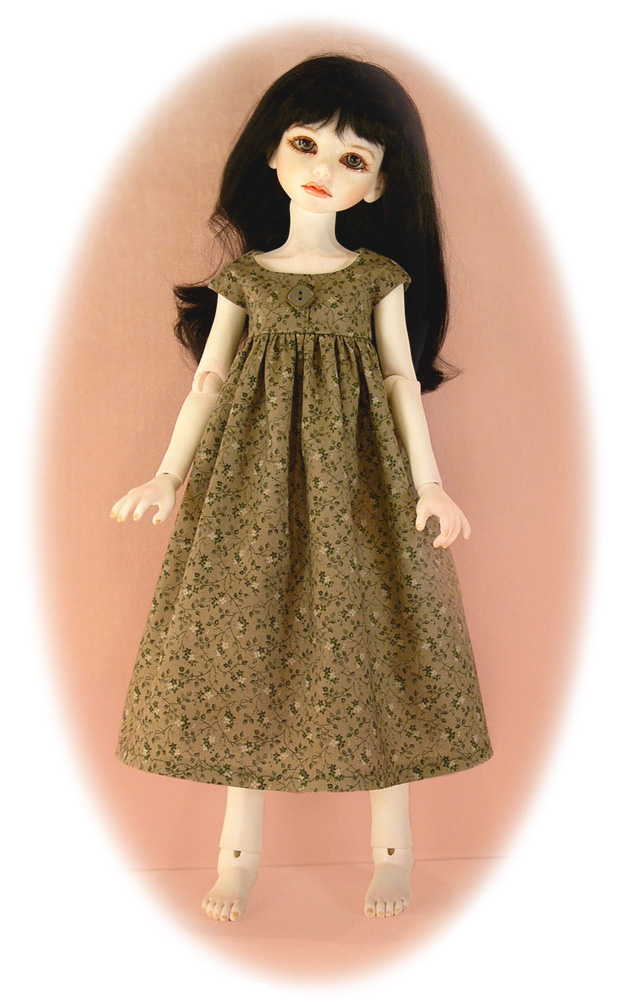 #37 Simply Summer

Empire waist dress or top, bloomers in 3 lengths, and bonnet for
most mature and immature torso MSD girls,
14" articulated Kish (Chrysalis series) and 2008 vinyl Goodreau/Ellowyne

The Models for this pattern are
43cm Planetdoll Riz
B&G MSD Sharon
14" articulated Kish Lark Little Lady
2008 vinyl Goodreau Innuendo

The pattern includes:
1. Empire waist bodice: custom sizing for mature and immature torso MSD girls and 14" Kish, and for vinyl Goodreau/Ellowyne. Alternate back piece with V-neckline.

2. Pull-on ankle or calf-length bloomer pants and pull on shorty bloomers or shorts in three sizes.

3. Poke bonnet with open back in two sizes.

4. Guidelines for making dresses, angel tops, and cropped tops using this simple summer pattern.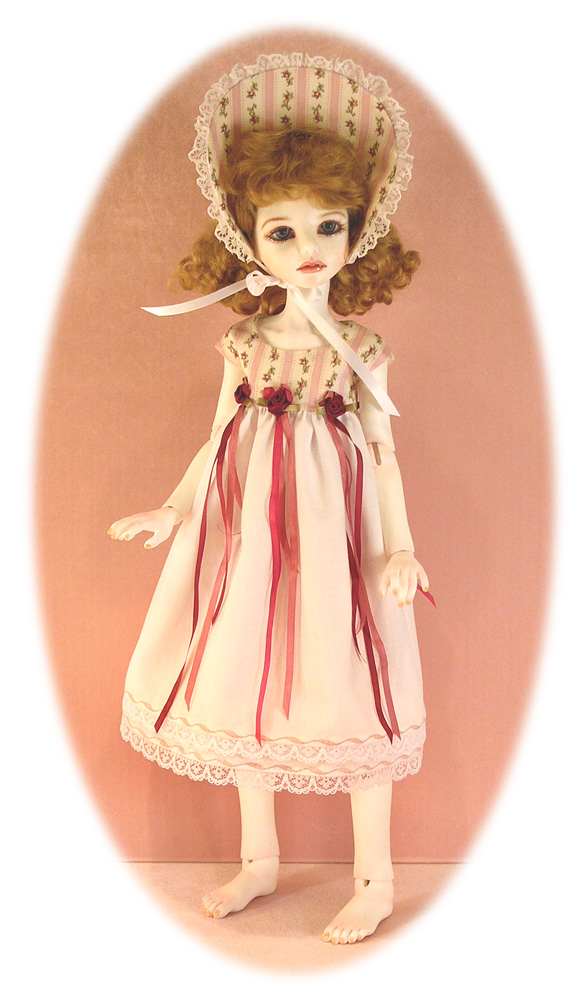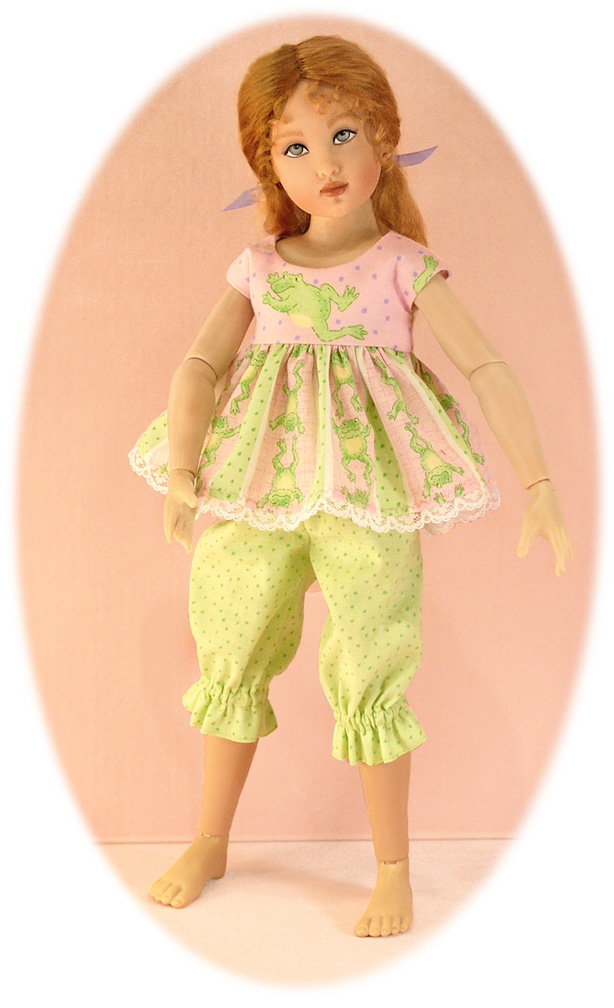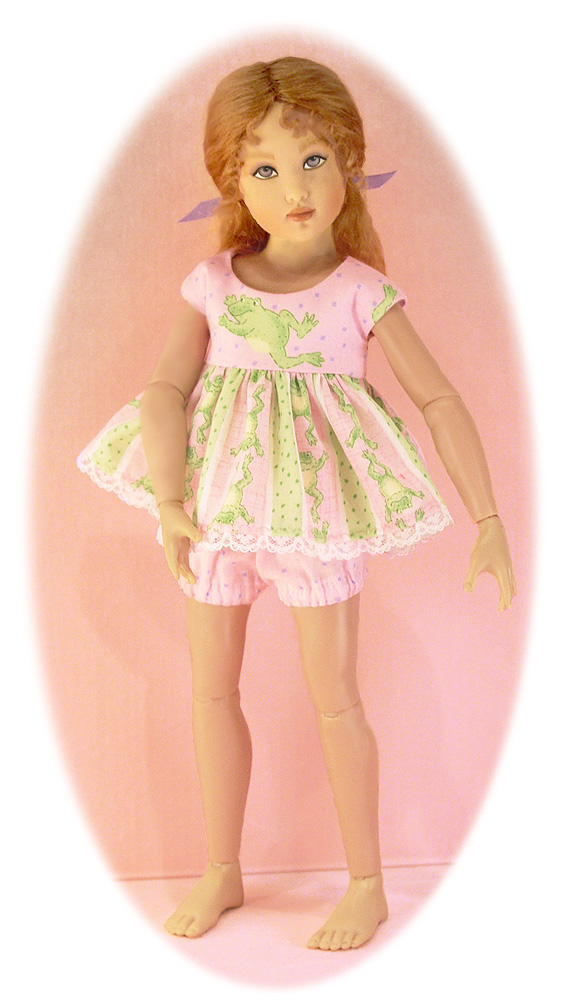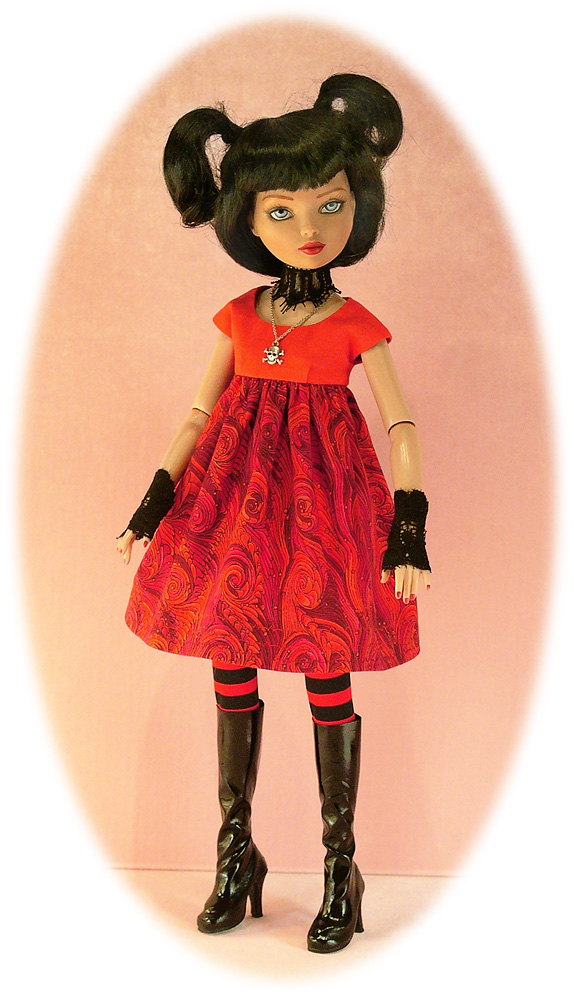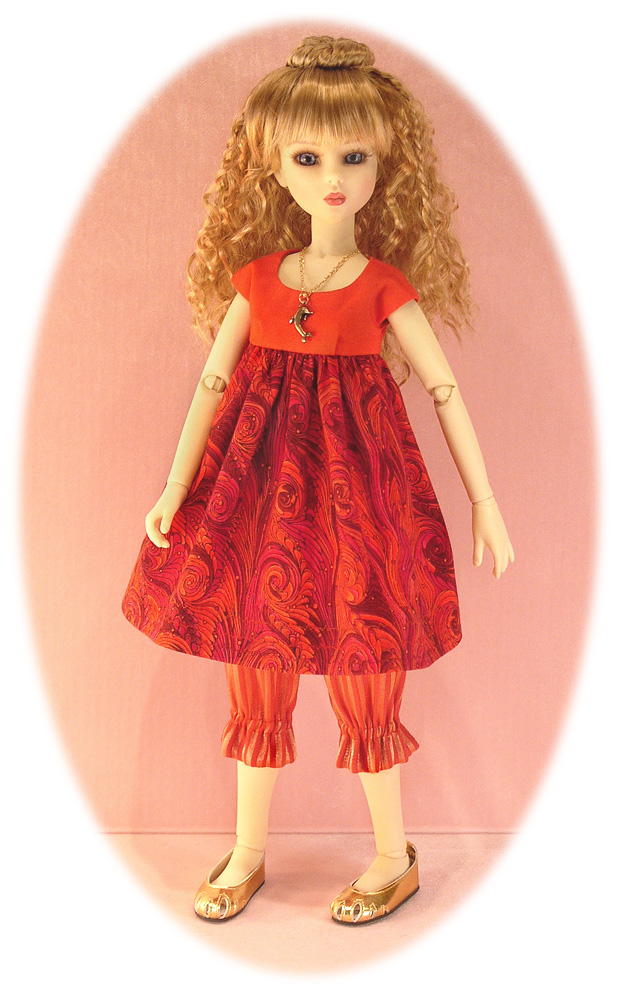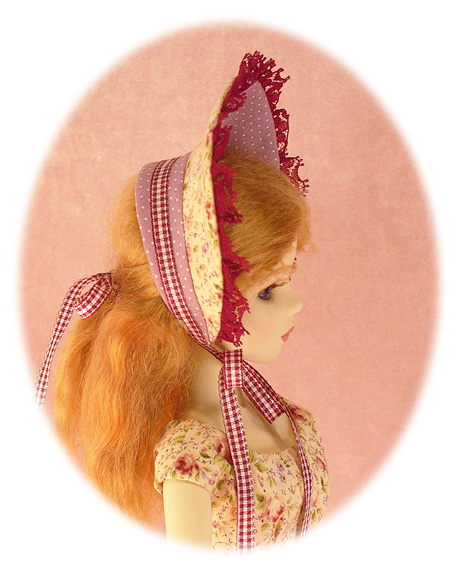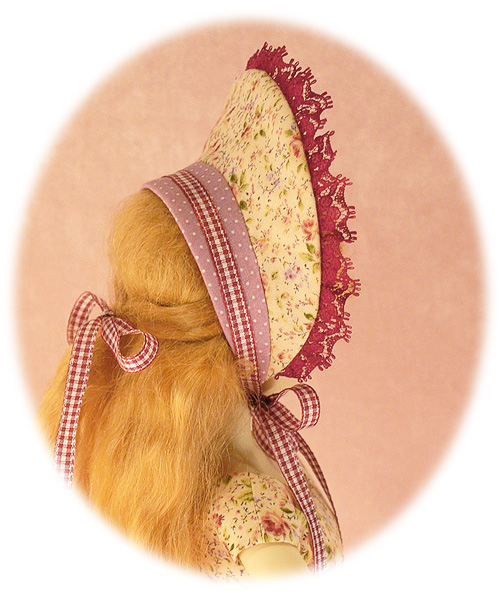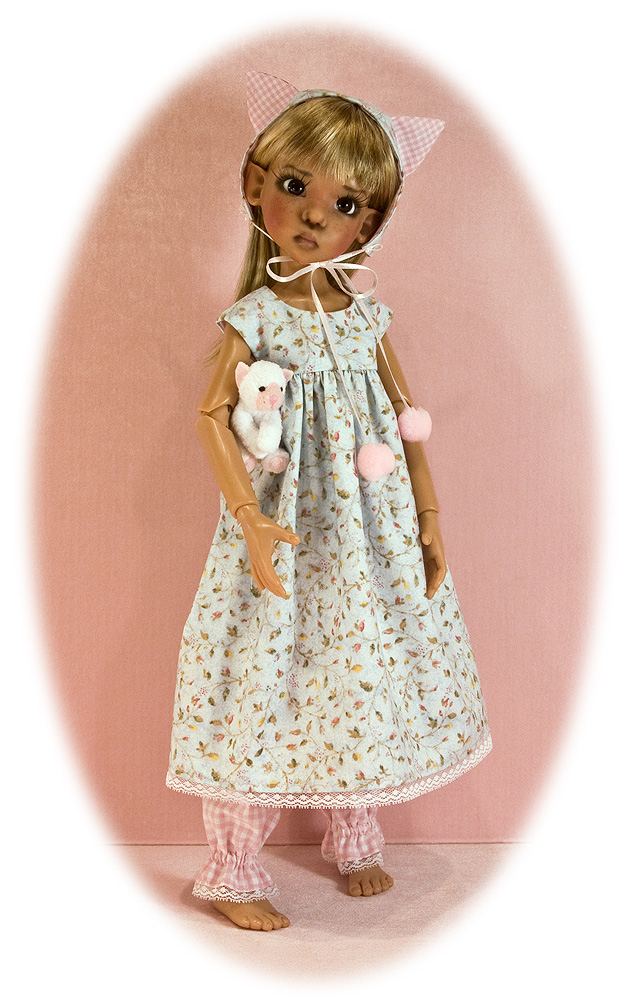 Pattern shown on Nyssa with hat from pattern #35 - Don't Pin Me Down, copied at 150%.
For Kaye Wiggs' MSDs lengthen the bodice pieces 1/2" and lower the dot at the side seams 1/2" to enlarge the arm openings.
For your smaller dolls, look at pattern #38 - Hugs and Kisses