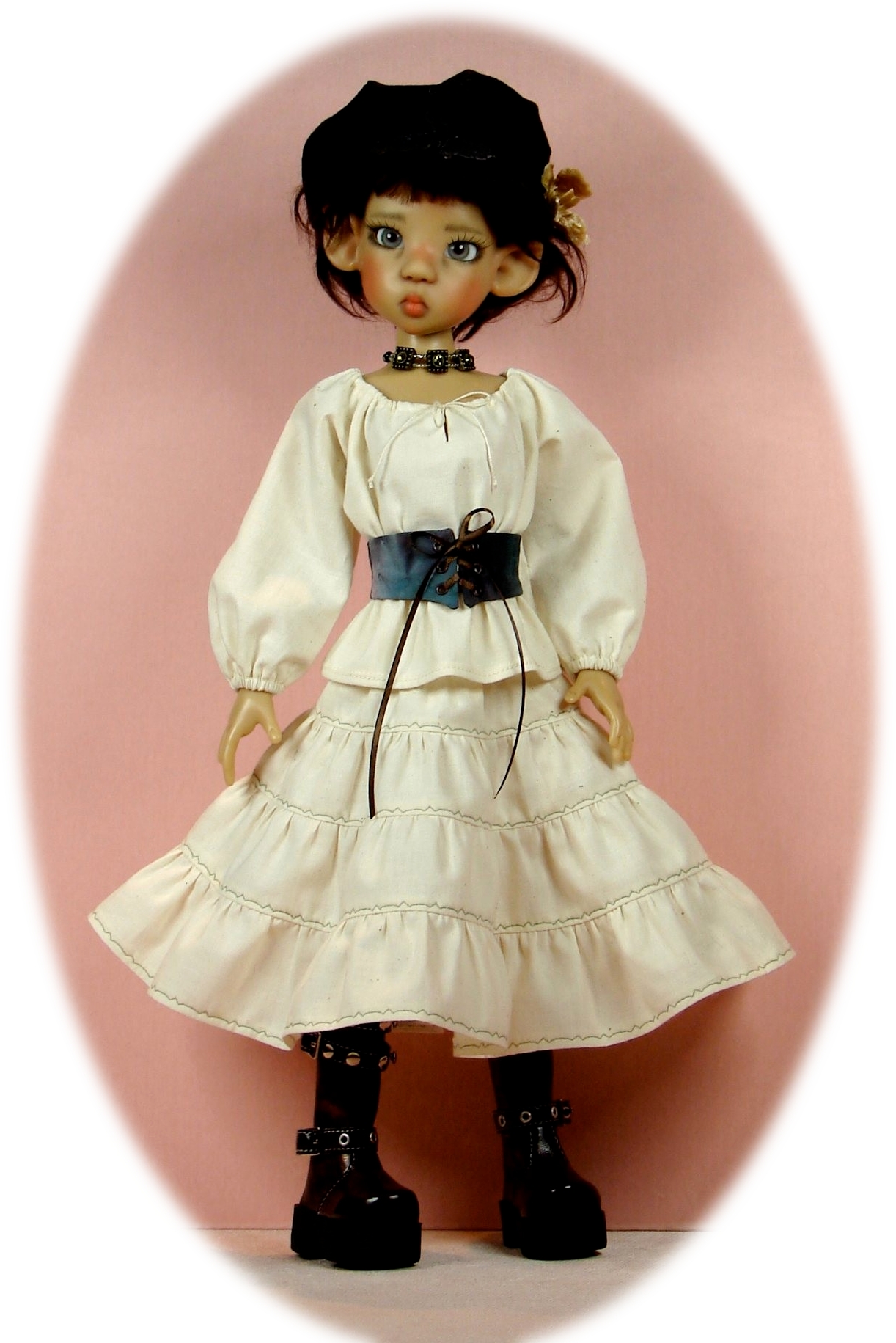 #58 Top This

By request!
Separates to "top off" the #56 Team Hoodie Warms Up
And the #57 Team Hoodie Rocks On patterns

Custom-sized for Kaye Wiggs' MSD girls
The models for this pattern are Kaye Wiggs' Nyssa and Miki
This pattern includes:
1. Joanie's Peasant Blouse – drawstring neckline, wrist or elbow-length sleeve option,
elastic waistline, closes in the back with snaps
2. Joanie's Peasant Skirt – fitted yoke, 4 tiers, closes in the back with snaps
3. Joni's Waist Cincher – sized to fit over the Peasant Blouse, laces up the front
4. Shara's Cupcake Jacket – knit jacket with self-fabric ruffles and center front bow.
Based on an original drawing by Shara Smith.
5. Shara's Big Bow Jacket – a variation on her Cupcake Jacket
6. Darleen's Vest-70's inspired 3/4 length lace vest with other variations. Plus guidelines for making a 70's Tapestry Belt.

The Jackets and Vests can be cut in; A. Cropped, B. Just below waist, or C. ¾ length.

Shown with #56 Skirt C, #56 Leggings, #57 Tank T-shirt Dress, #57 Tank Top A, #57
Skull Cap, and #57 Pants A (Capri length), #57 Shorts A, and Miki's favorite #52
Newsboy Cap.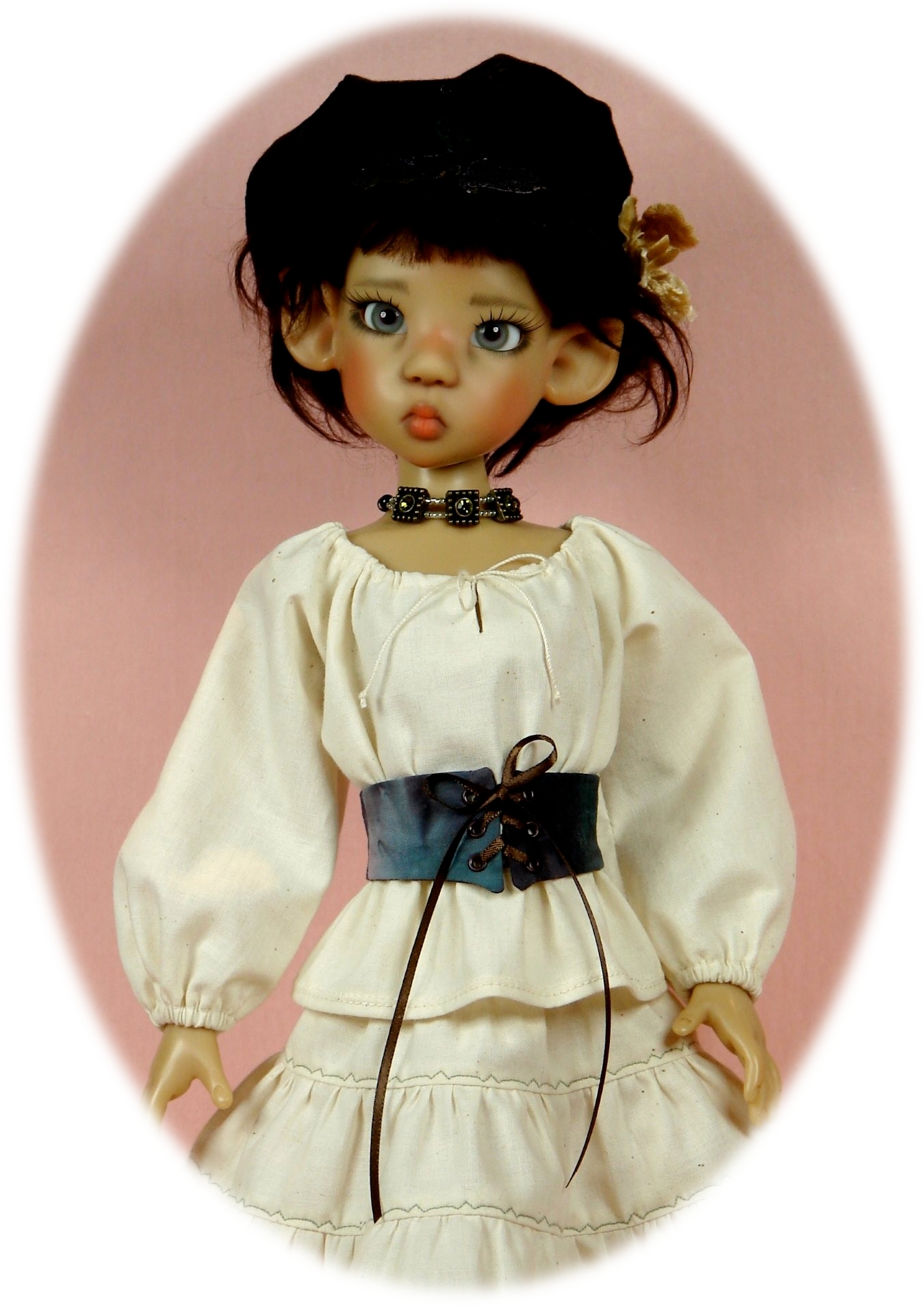 Shown with #52 Newsboy Cap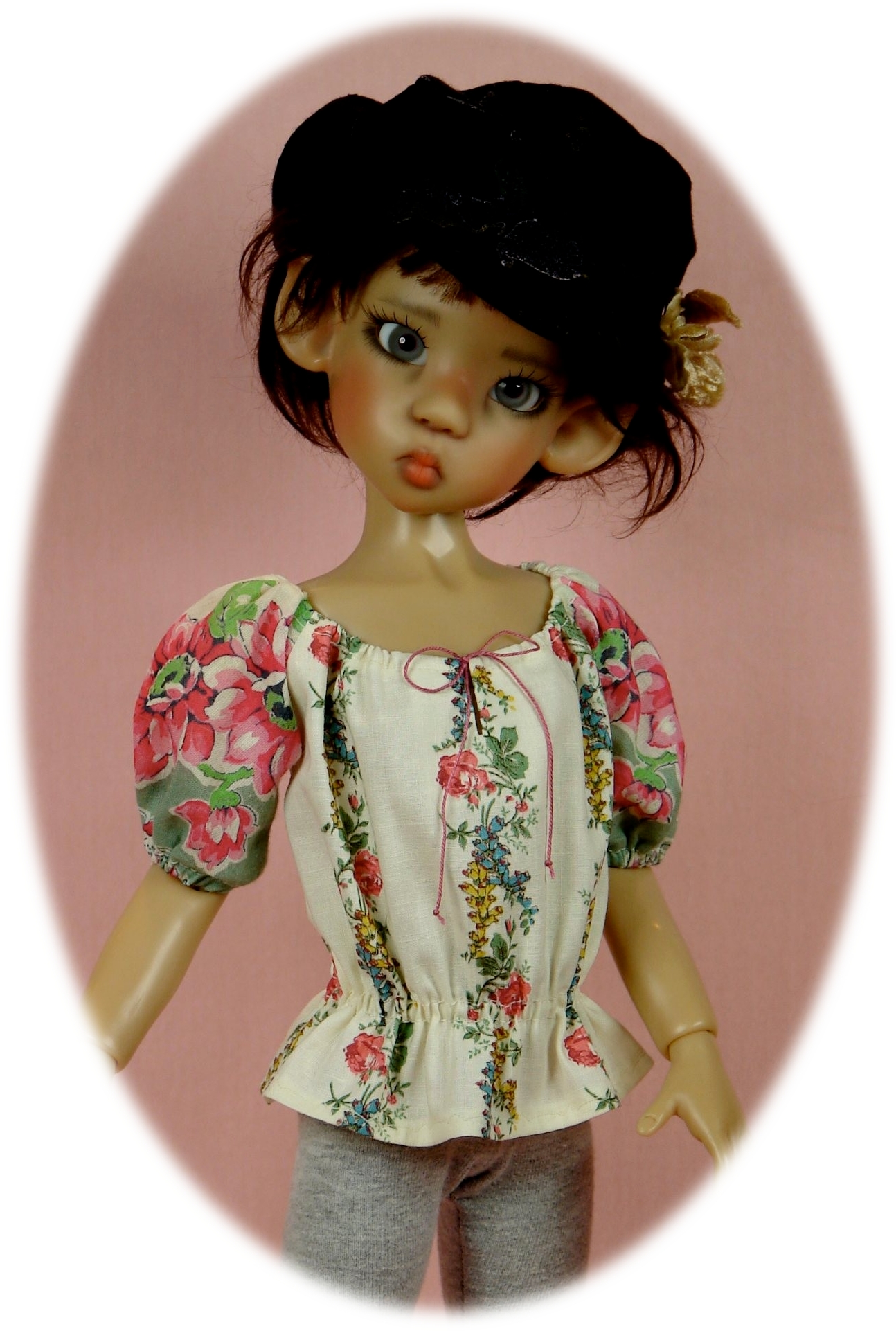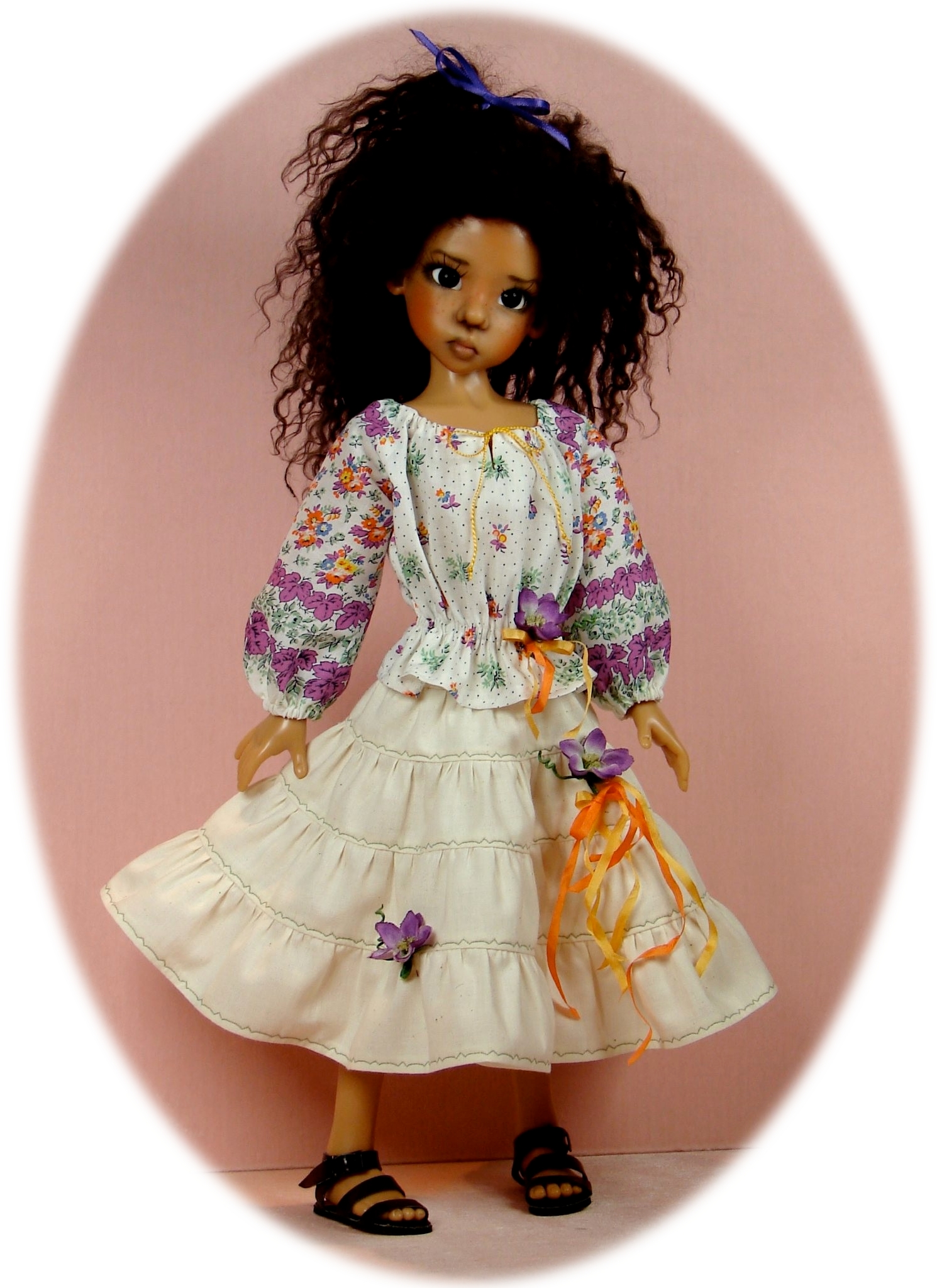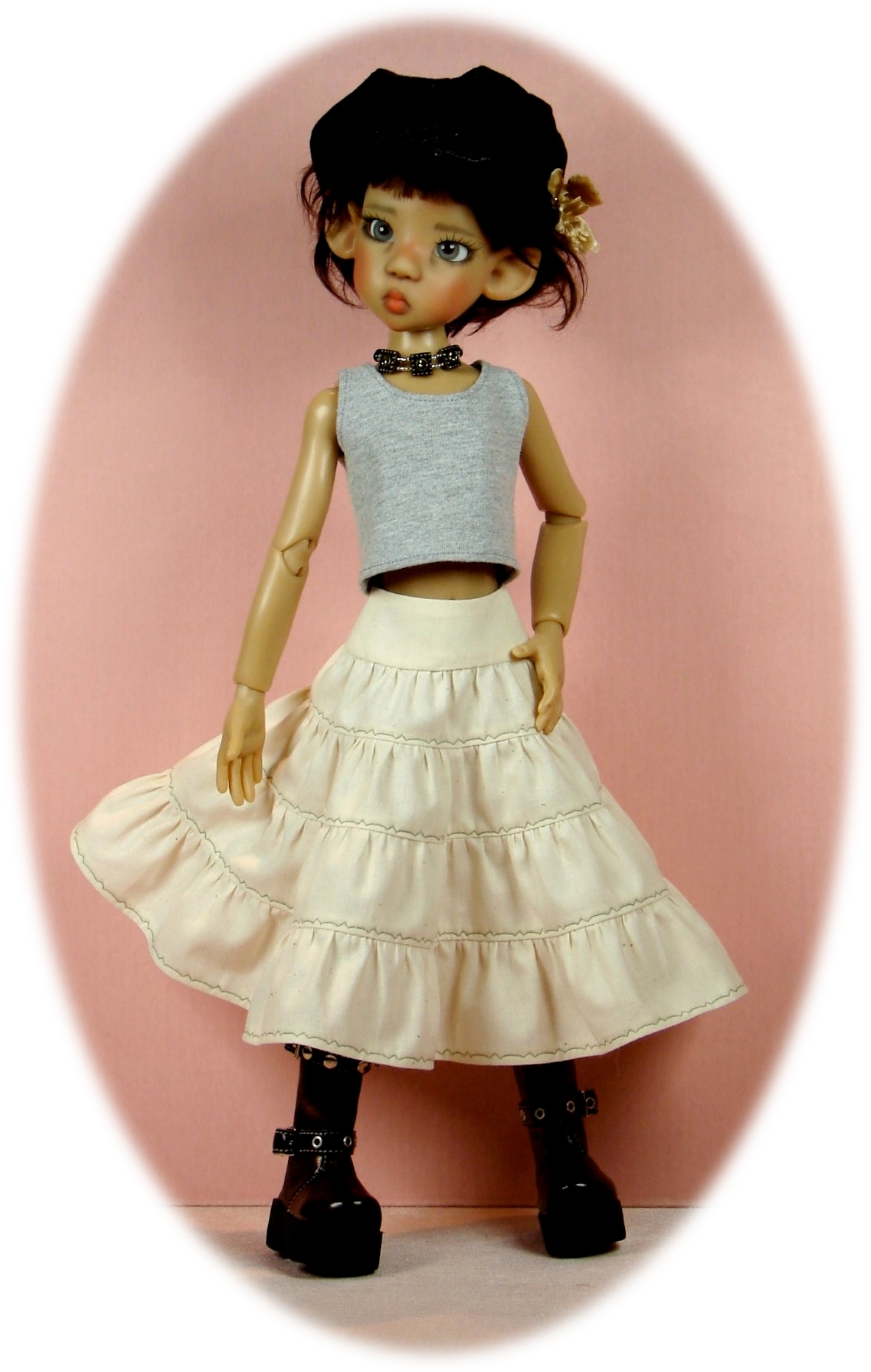 Shown with #57 tank top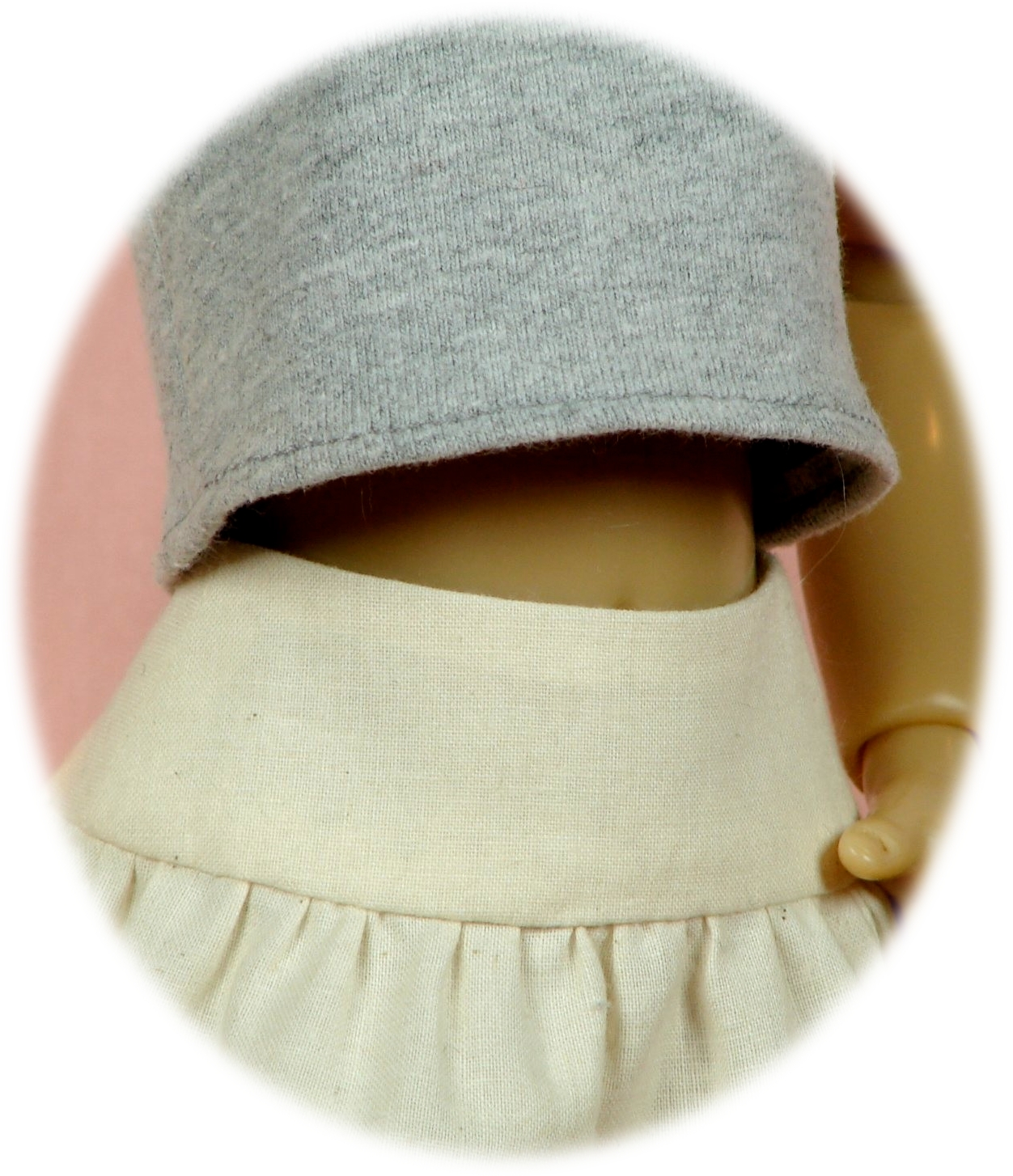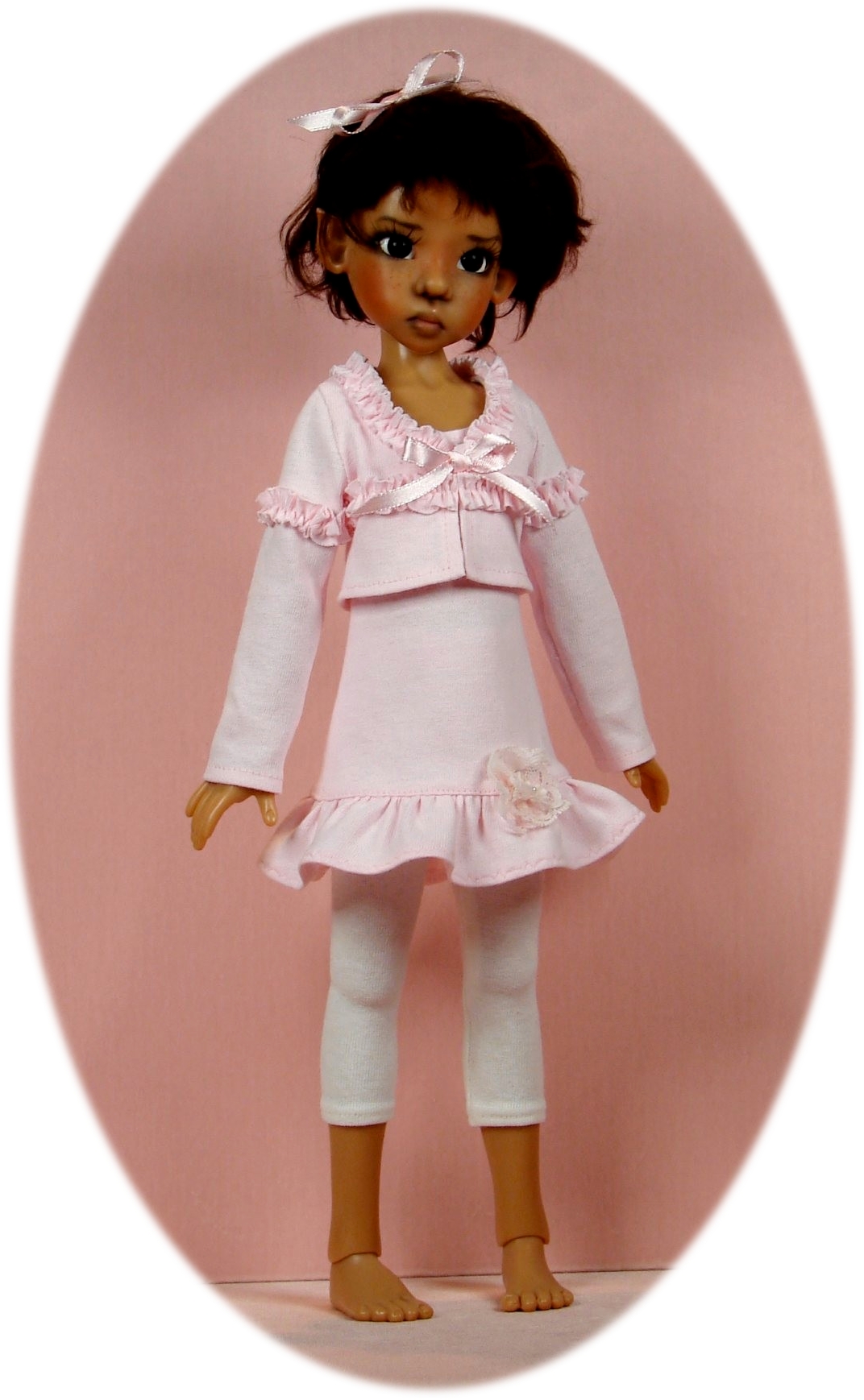 Shown with #56 leggings, #57 tank dress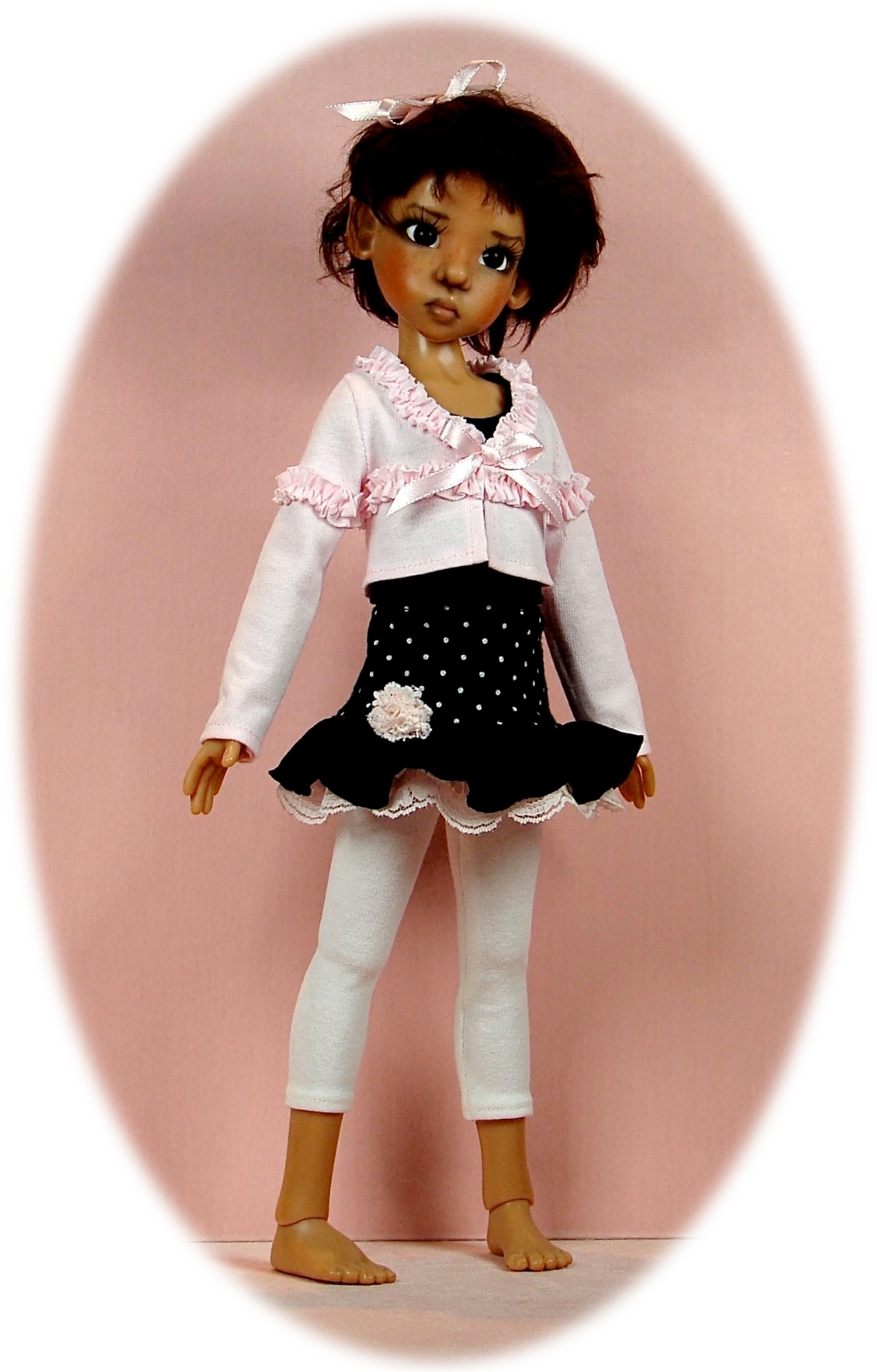 Shown with #56 leggings and skirt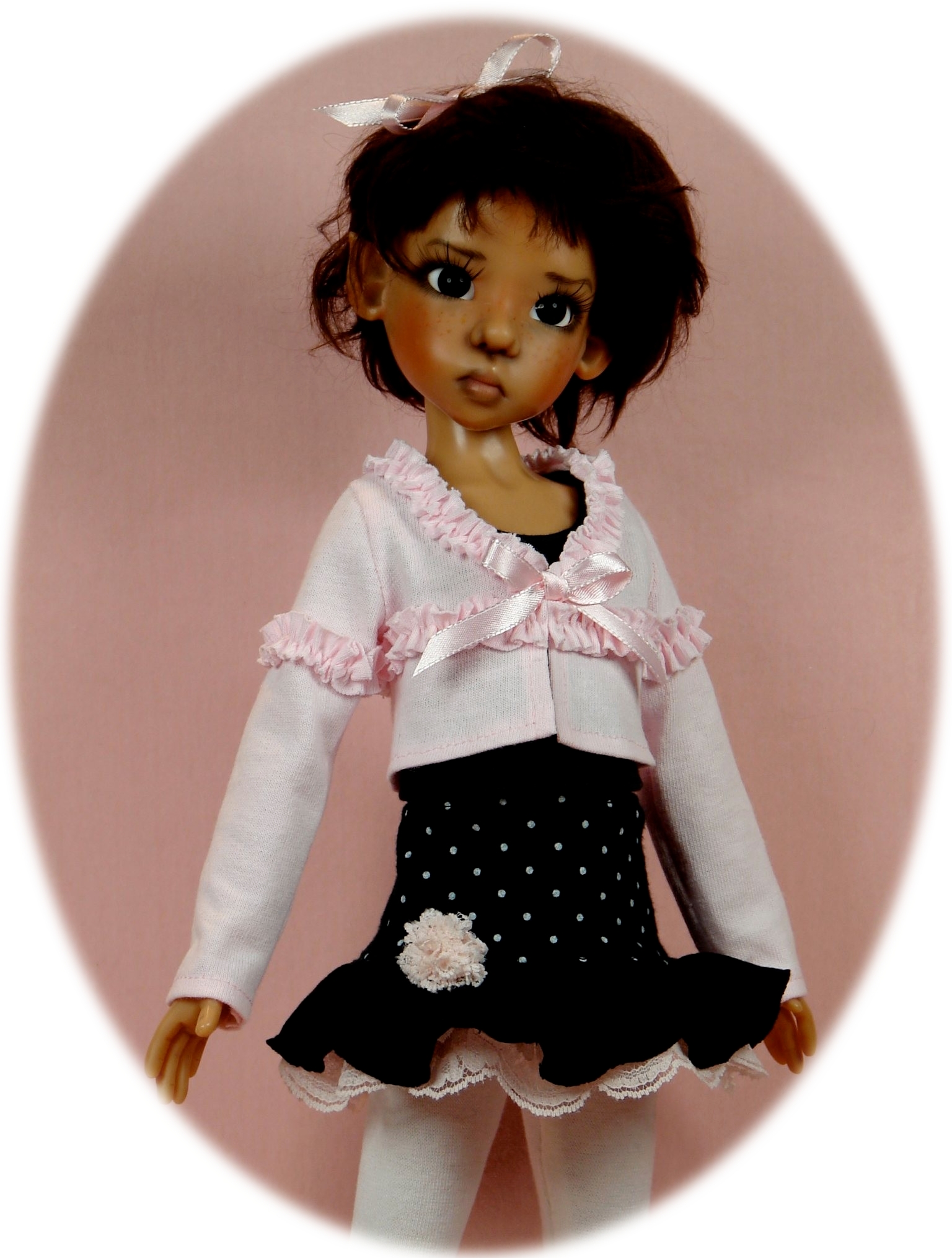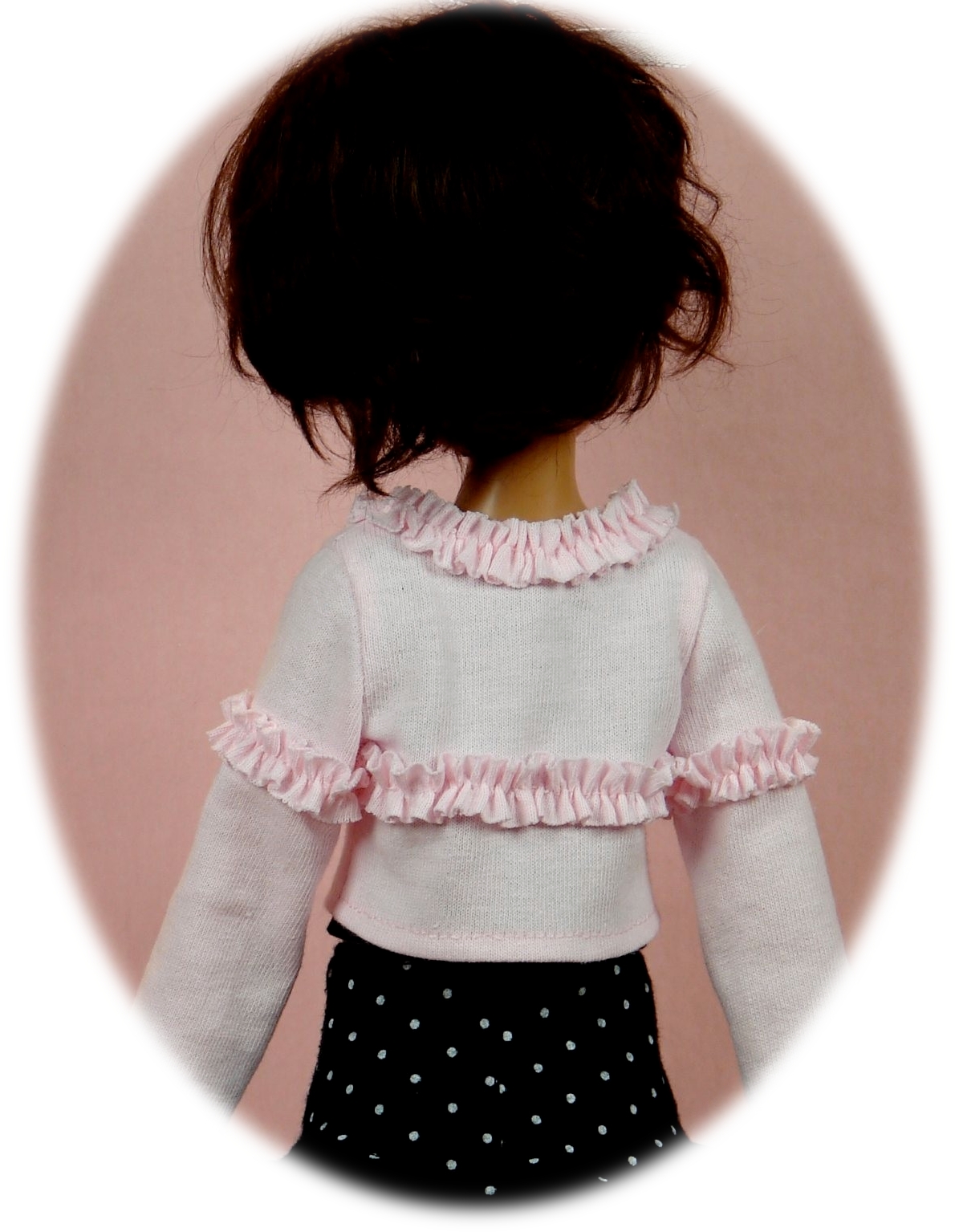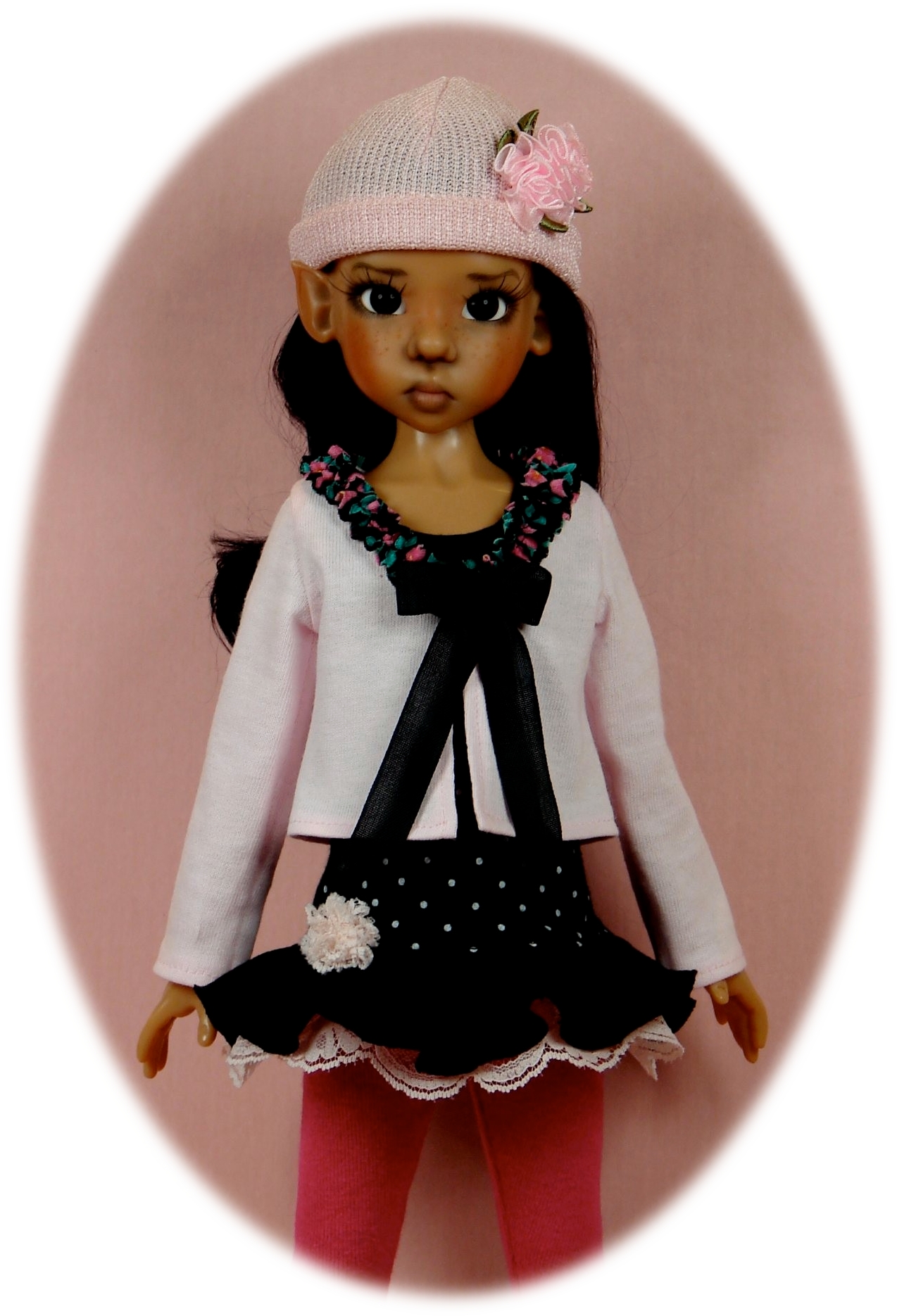 Shown with #57 hat and #56 skirt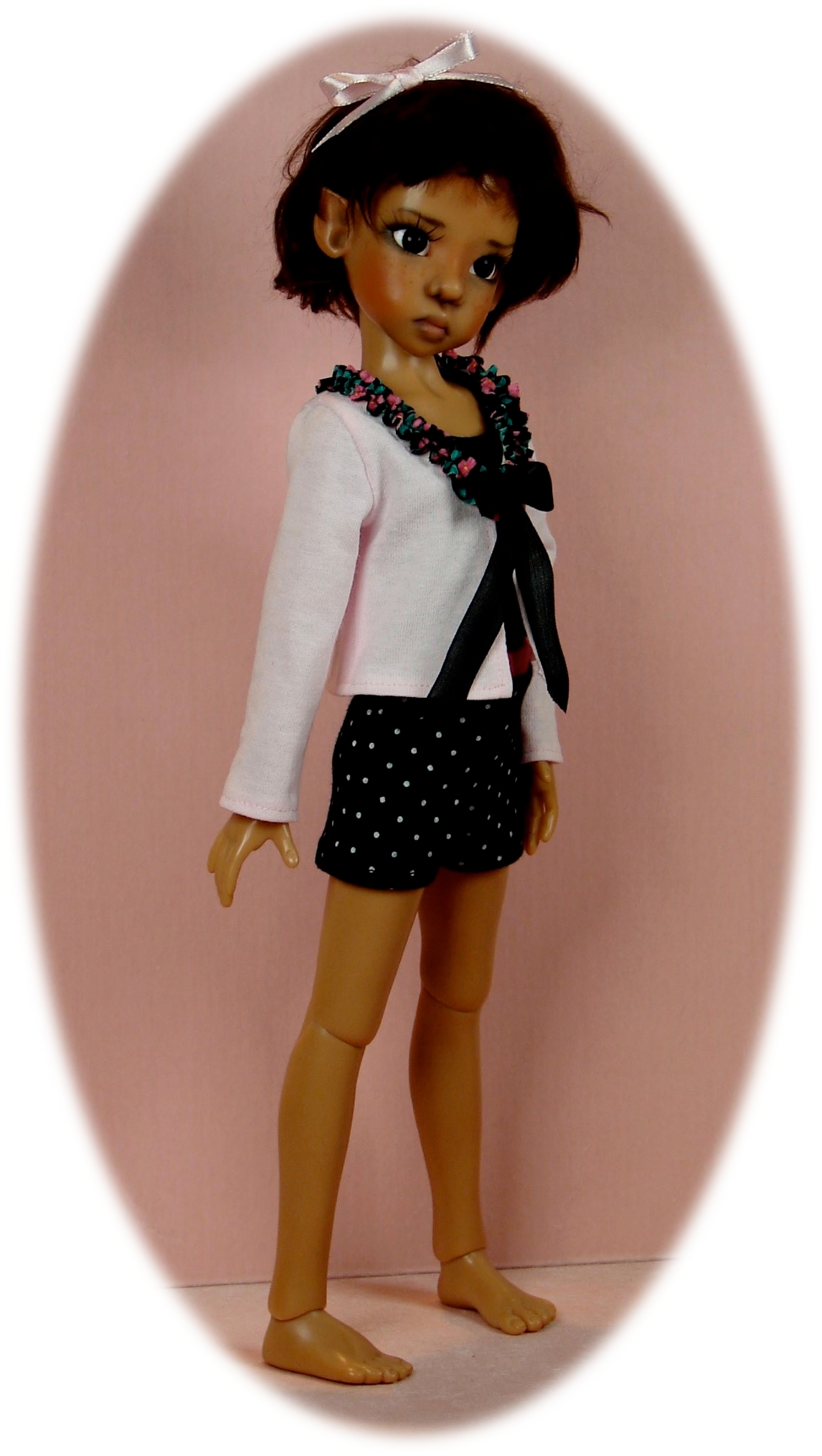 Shown with #57 shorts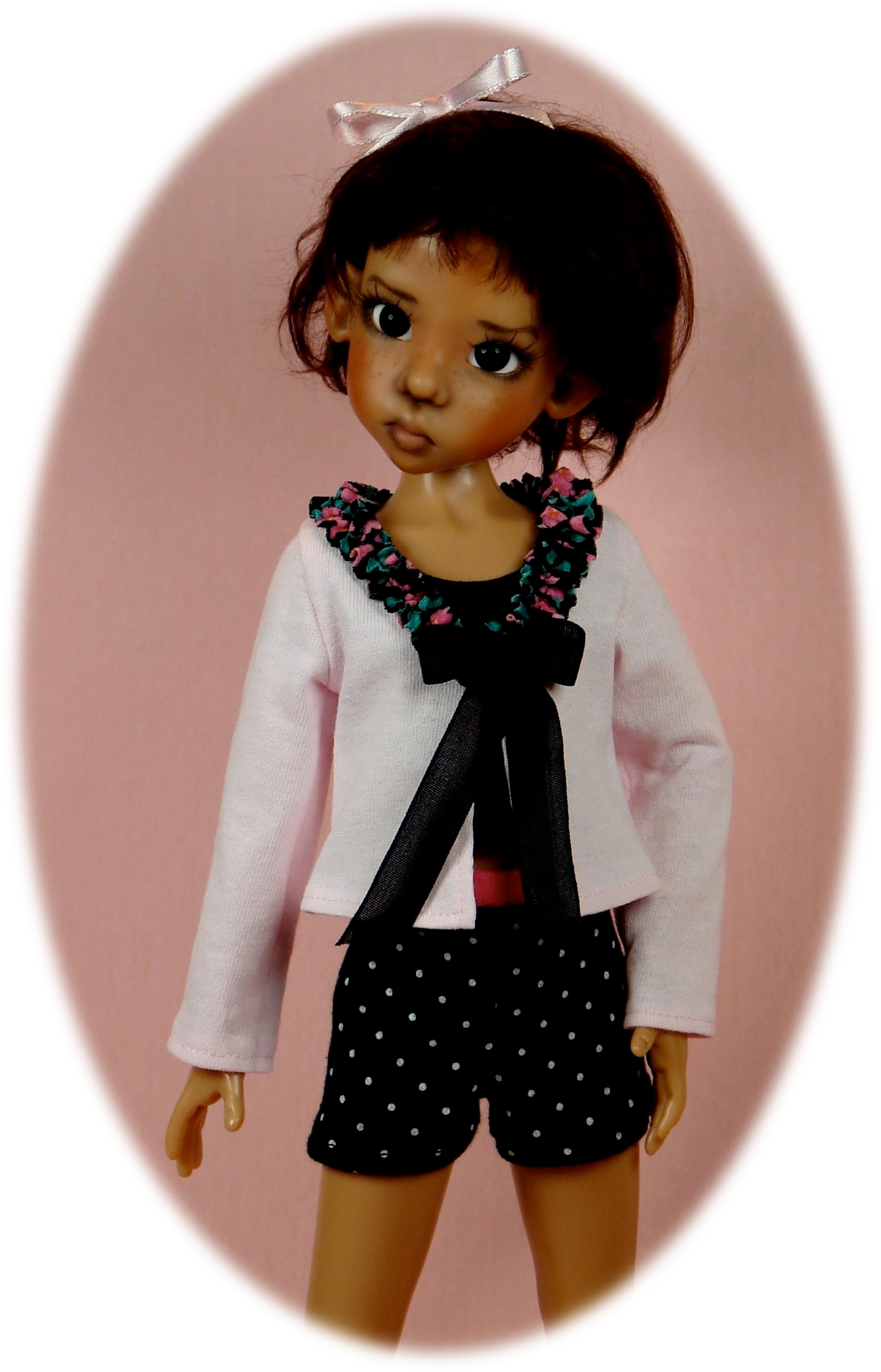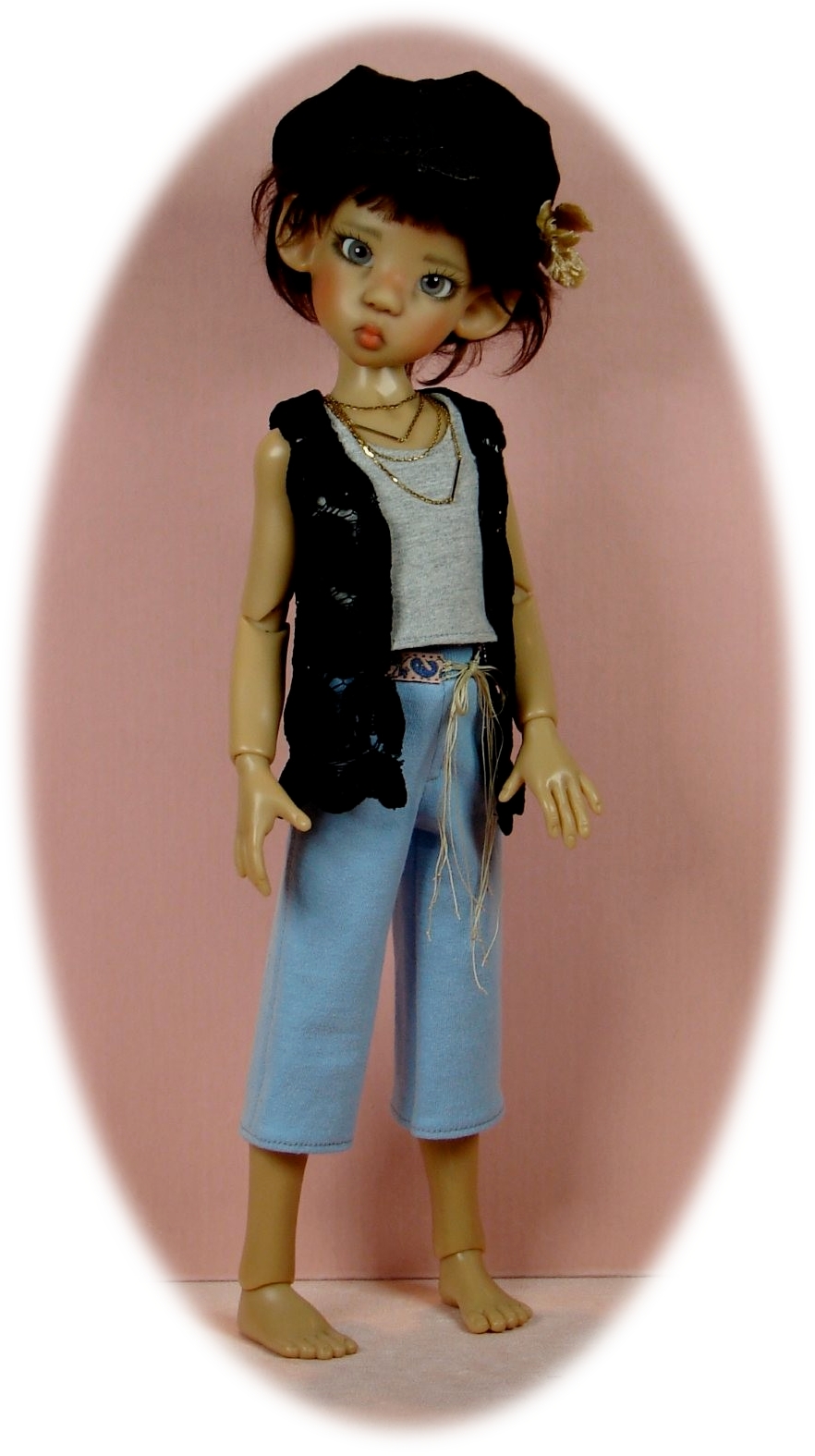 Shown with #57 capri pants and tank top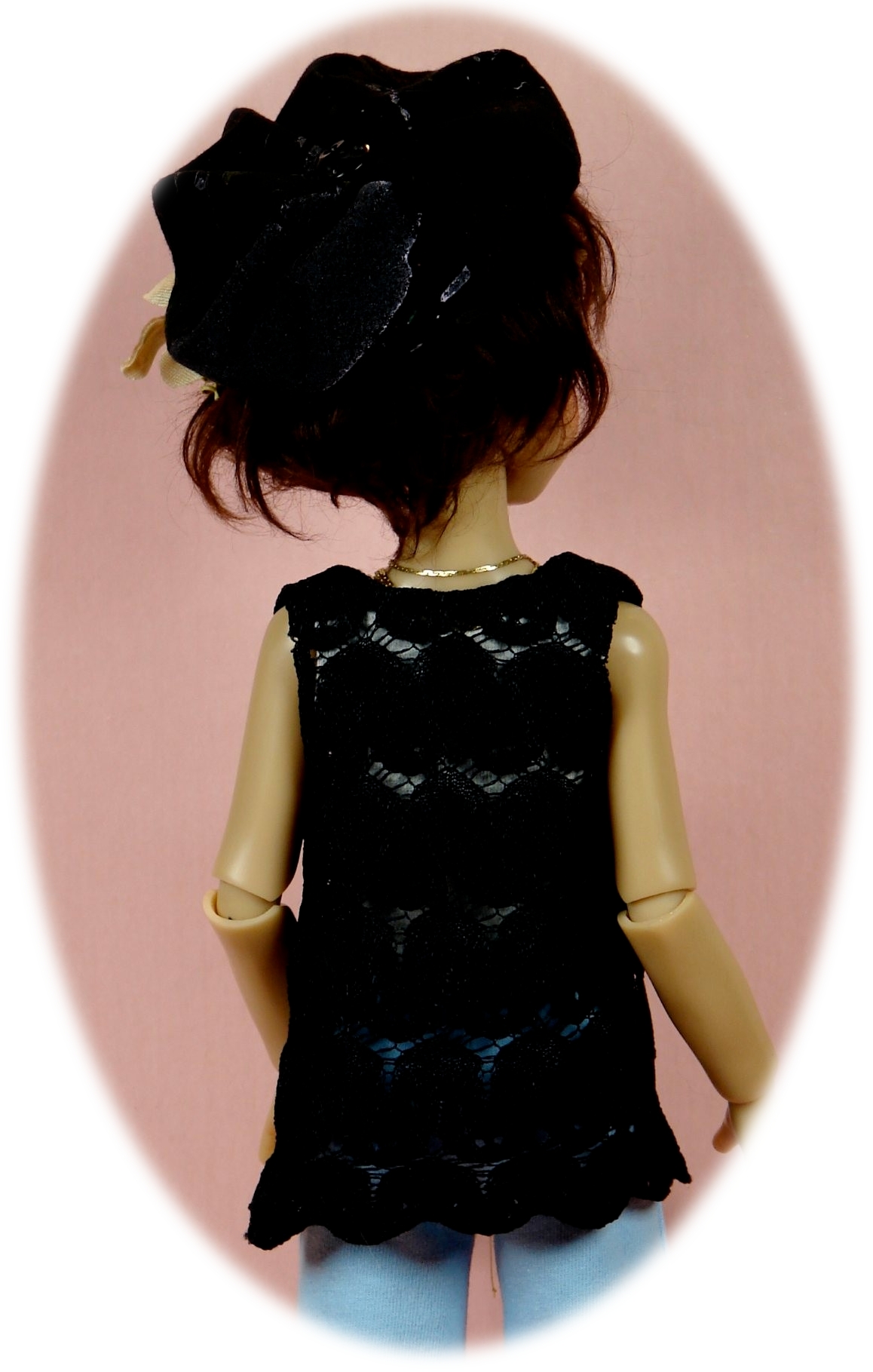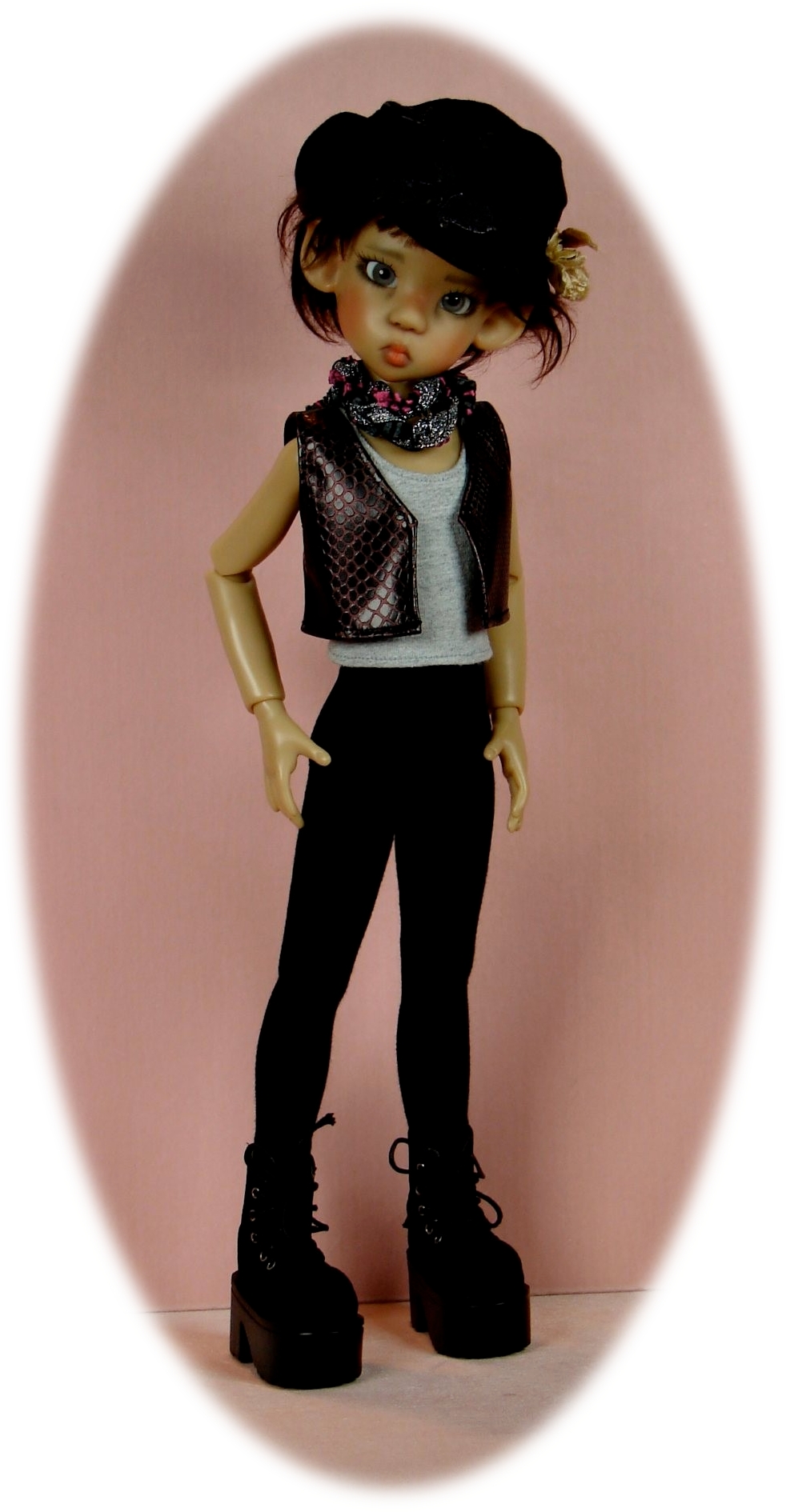 Shown with #56 leggings and #57 tank top