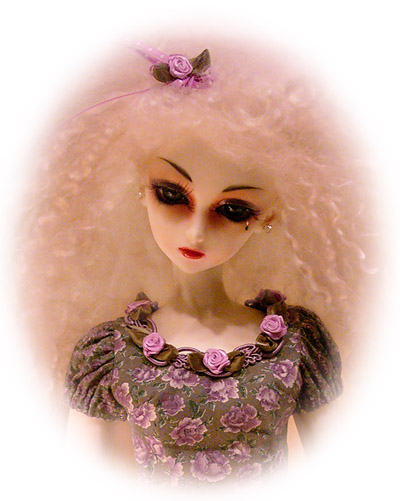 #1 Lilac Afternoon
Custom fitted dress with three-tiered ruffled skirt
for Miyu, Lishe, and other Luts 60cm girls

Miyu slipped her grape cell phone into her pocket and went for a stroll in the arbor. Purple wisteria trailed from the trellis and petals danced through her hair. Sunbeams bathed her in lavender kisses and violets smiled at her feet. It's a Lilac Afternoon!
Miyu's fitted dropped waist bodice with tiny puffed sleeves and three-tiered ruffled skirt fits like a dream and snaps up the back. Try it for the first time in a nice quality woven cotton fabric. Pattern includes guidelines for matching Wrist Poofs, too.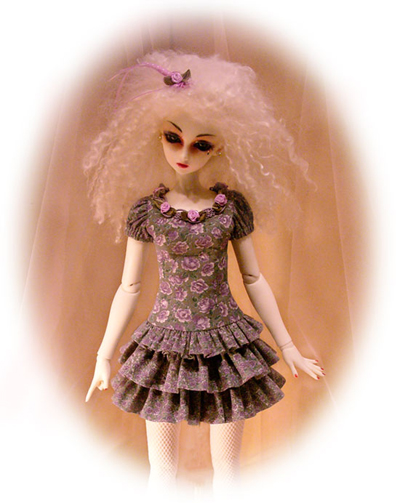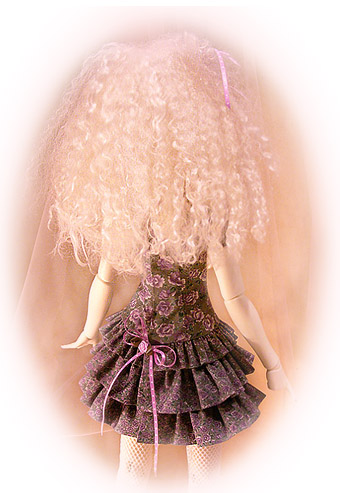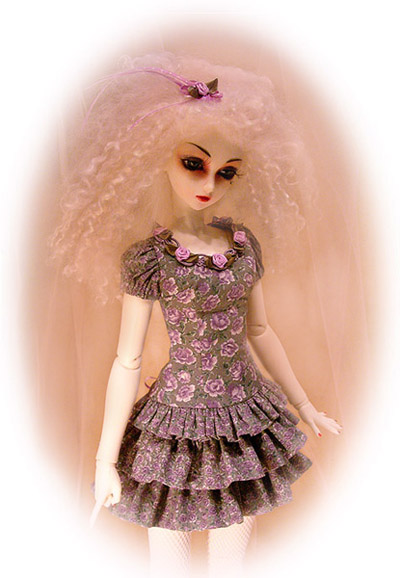 Go to
pattern:

38

39

40

56

57


64

65

66