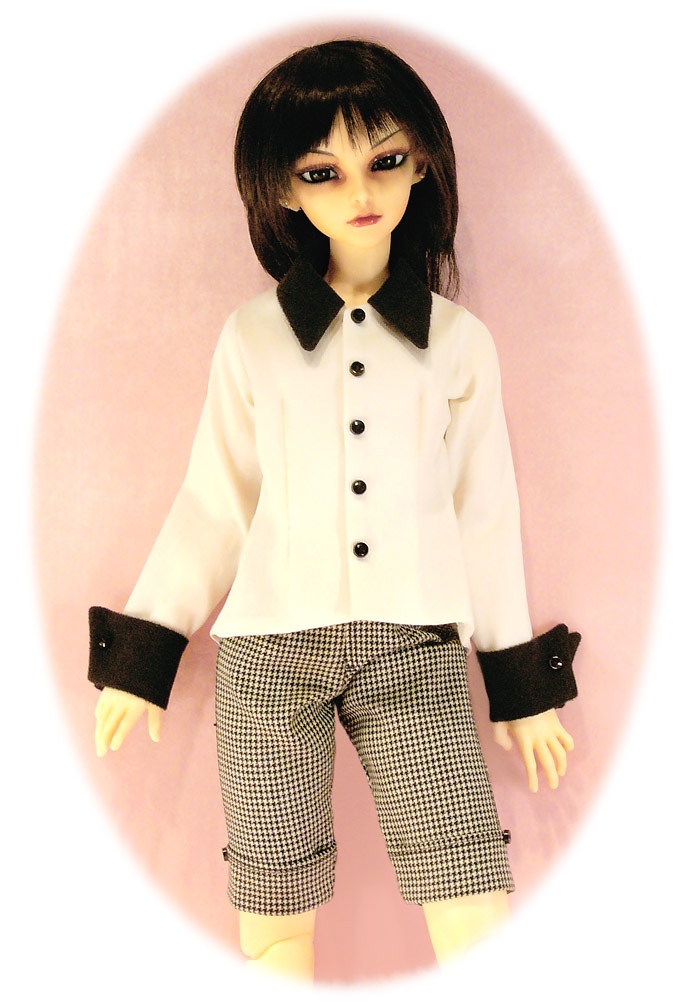 #31 Shorts Story
Cuffed Shorts and a Shirt in three custom sizes for 1/3 scale Angel of Dream,
LeDolls, CP Luts Delf, and similar SD boys
Knee length cuffed shorts are slim-fit and flattering. . . add a sleeveless or long sleeve shirt with detachable
cuffs and your boy will be the leading man in any story!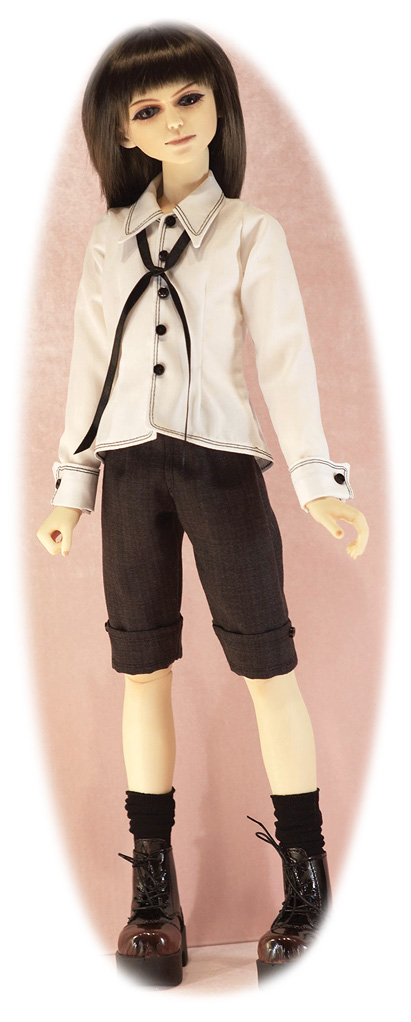 For more ideas on how to use this pattern, visit the Gallery
Go to
pattern:

38

39

40

56

57


64

65

66