Flounced Floral Dress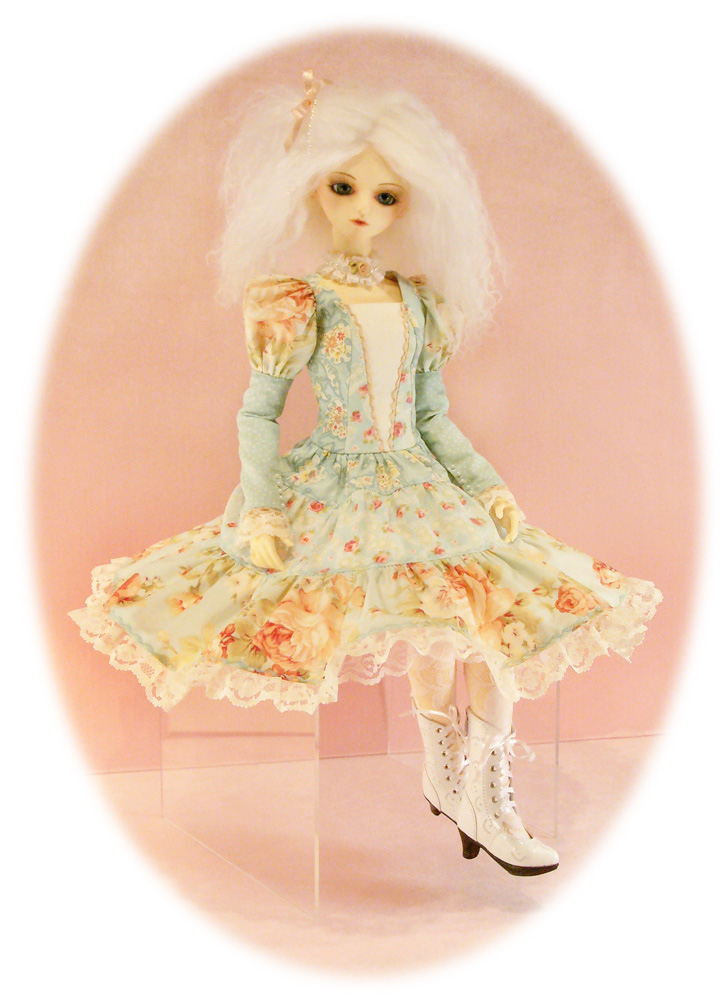 Flounced Floral Dress
This pretty floral dress is constructed with pattern pieces in the #29 Steampunk Dress pattern. The bodice and upper sleeve pieces are used without alteration. I straightened out the wrist edge of the lower sleeve and added lace at the wrist.

For the skirt, use the Crinoline Flounces #1, #2, and #3. I added ½" to the vertical dimension of each of the three flounces, though you could add additional length to each flounce if a longer skirt is desired.

This pattern is a perfect fit on Volks SD13 girls as well as 1/3 scale Angel of Dream and SB Elfdoll/Rainys. (My model in the photo is Volks SD13 Nana).

#29 Steampunk Dress:
http://www.gracefaerie.com/patterns/pattern29.html

Refer to pattern instructions for all other cutting and construction information.